Bankruptcy Attorneys New Albany, Indiana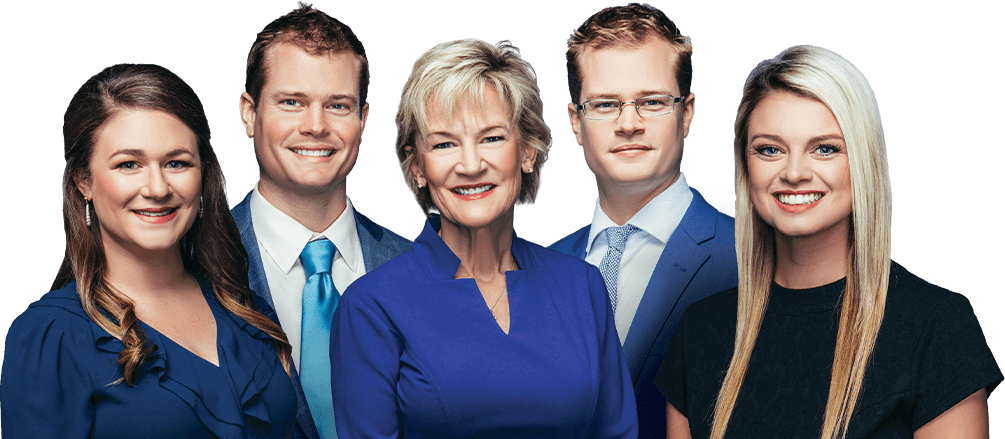 Experienced Bankruptcy Lawyers in New Albany
When you're facing financial hardship, probably the last thing you want to think about is bankruptcy. For many people, bankruptcy is a scary word. They just assume it means they'll lose everything and see a huge drop in their credit score. However, bankruptcy can actually be very helpful in achieving a fresh financial start. Before filing, it's important to speak with knowledgeable bankruptcy attorneys New Albany, Indiana.
At O'Bryan Law Offices, we offer a wide range of solutions for those struggling with debt and other legal issues. The attorneys at our New Albany law office are highly skilled at helping clients navigate the complex legal process of bankruptcy. If you fear you might be running out of options, please contact our Southern Indiana law firm for more information. One of our New Albany attorneys will be happy to hear your case during a free consultation. Call 812-944-9510 for more information or to schedule an appointment.
Qualified and Experienced Indiana Bankruptcy Lawyers
When it comes to handling a wide range of legal practice areas, you need experience on your side. No matter what your situation is, the legal system can confuse even the most knowledgeable of people. That's why it's a good idea to speak with New Albany lawyers who know the ins and outs of the system.
Our founding attorney, Julie O'Bryan, is a certified consumer bankruptcy attorney. With a broad range of knowledge in all legal areas of bankruptcy and with recognition from the Indiana State Bar Association, her extensive experience is invaluable. She and every other attorney at our New Albany office give quality representation to all clients. For more information about what our law firm offers clients, read below.
What Can O'Bryan Law Offices Offer You?
O'Bryan Law Offices offers a completely different range of legal services compared to many law firms out there. We primarily handle bankruptcy cases, but we also handle certain aspects of family law matters, personal injury, and more. However, we do not handle cases such as wrongful death, criminal law, criminal defense, serious personal injury, medical malpractice, drug charges, business law, or civil rights. Below, we outline the specifics of how attorneys at our law firm differ from other Southern Indiana law firms.
Exceptional Service
Throughout the entirety of your case, we pledge to maintain consistent communication with all bankruptcy, auto accident, and other cases. It is imperative that, as a client, you receive only the best that our bankruptcy and personal injury lawyers have to offer. We aim to provide quality legal representation for Southern Indiana families, no matter their financial situation.
Our law firm will ensure that you make the best possible decisions for both you and your family. By staying connected with you, we can provide answers to all your questions, information about the bankruptcy process, and advice about life after bankruptcy. We believe that it's important to respond in a timely manner so that you feel as little stress as possible throughout the process.
Guidance and Reputation
Not only do we pride ourselves on communication with clients, but we also offer guidance and a stellar reputation among our peers. Since 1994, our law firm has offered a wide range of services, including the following.
It's perfectly normal to feel overwhelmed by the complex processes of bankruptcy and family law. We understand that you have a busy schedule and that you might not have time to fill out a mountain of paperwork. That's why our approach is both educational and proactive. We tackle the tough stuff for you while also helping you learn how the process works.
Full-Service Legal Representation
Our Indiana attorneys offer a broad spectrum of consumer bankruptcy services to each and every one of our clients. The debt relief solutions we offer are highly personalized, meaning we do our best to fully understand your individual situation before offering advice. That way, we can ensure that you achieve debt relief in the manner that works best for you.
Practical and achievable debt relief is what we strive to obtain for our clients. Even before you make the decision to file for bankruptcy, we offer advice on how to get the highest credit score you can. We also offer debt consolidation, credit counseling, and debt counseling courses. To learn more, visit our website or call our office to schedule a consultation.
Trustworthy Kentucky and Indiana Lawyers
There is nothing more important to us than earning and maintaining an attorney-client relationship based on trust. From the very beginning, any sensitive or confidential information you relay to us will be kept strictly confidential. After all, trust is the foundation of any successful relationship.
We maintain offices in both Kentucky and Indiana, and we are skilled with the laws of both states. Additionally, we advise our clients on their civil rights as bankruptcy filers by explaining the automatic stay. We also ensure that they understand the basic do's and don'ts of bankruptcy cases.
Community-Focused Legal Services You Can Rely On
One of the most important aspects of our jobs is helping clients across Indiana achieve financial freedom. We hold our communities close to our hearts, so helping out in any way we can is our ultimate goal. Through the legal processes of the Northern District and Southern District bankruptcy courts of Indiana, we have helped countless residents file for bankruptcy.
When the people within our communities can achieve debt relief and financial stability, the community as a whole becomes stronger. As members of that community, we care very much about the impact that our law firm has. If you're looking for an Indiana lawyer who truly cares about the outcome of your case, look no further than O'Bryan Law Offices.
Types of Bankruptcy Cases We Handle
It's important to find a law firm in New Albany that frequently handles cases similar to your own. Below, we list some of the most common case types we see at our New Albany, Indiana office.
Chapter 7 Bankruptcy Indiana
Chapter 7 bankruptcy is one of the two most common forms of bankruptcy. Another name for this chapter is "liquidation bankruptcy." The ultimate goal behind it is to achieve debt relief by discharging unsecured debts that are greater than you can handle. In order to do this, you may need to sell off or liquidate certain assets in order to pay off your creditors.
Chapter 13 Bankruptcy Indiana
Chapter 13 bankruptcy is the other most common form of bankruptcy. It is also called "reorganization bankruptcy." Basically, it requires the formation and adherence to a repayment plan. Based on your income, assets, and preferences, this chapter might be a more appealing option. It often allows debtors to keep more of, if not all of, their assets if they stay current on their payments.
Debt Consolidation
This type of debt relief is quickly growing in popularity. It allows debtors to combine high-interest debts into one payment, often for a lower interest rate. It acts in a similar way to Chapter 13 in that it allows you to pay off your debts faster than you normally would, thanks to the lower interest rates.
While debt consolidation is a valid option for many people, we often caution against opting for that as the first choice. Unlike bankruptcy, debt consolidation doesn't offer the legal protections of the automatic stay. It cannot legally protect you from creditor harassment, wage garnishments, or collection attempts.
Indiana Bankruptcy FAQs
Contact O'Bryan Law Offices Today
At O'Bryan Law Offices, we take pride in our work. We have represented countless families across both Kentucky and Indiana. One of the many reasons why we love what we do is because it strengthens our own communities. There is also grace and gratification in helping people on an individual level. If you find yourself struggling with finances and debt, we invite you to schedule a free consultation with a New Albany lawyer at our law office. We can't wait to help you achieve a brighter financial future. Call 812-944-9510 to schedule.
Other Areas We Serve:
Conveniently Located
We have Four Convenient Locations & Offer Saturday & Evening Appointments at Our Blankenbaker Office.