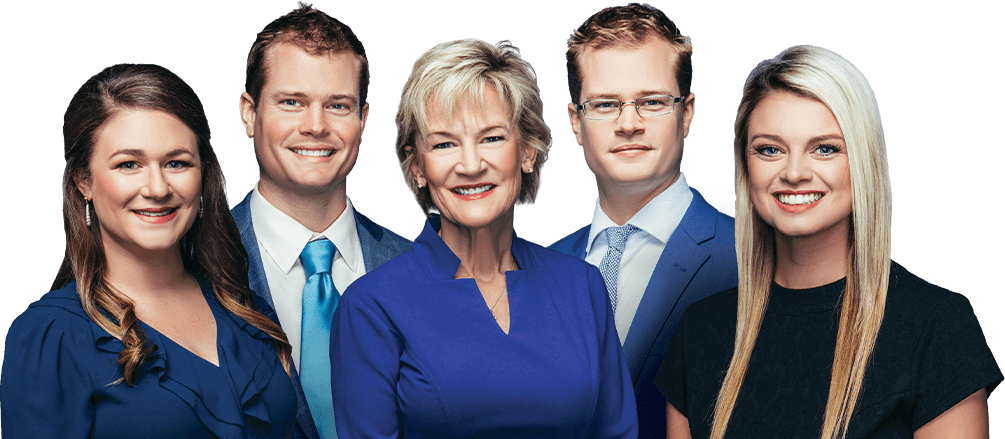 O'Bryan Law Offices is a totally different legal experience
At O'Bryan Law Offices, we understand that filing for bankruptcy can feel like a overwhelming process. Since these types of legal services cannot be wrapped up in a single transaction, our team will guide you through every step.
We believe in a personalized solution for each and every client. Our approach is both educational and proactive. We will meet with you personally to determine your individual needs, desires and values. Then we'll tailor our legal services to best fulfill your dreams and goals. We can help you order your affairs in a way that is personally satisfying and meets your unique objectives.
Our goal is to stay connected with you so that we can promptly answer all of your questions and provide you with information about the legal process or different subject matters relating to your financial life after bankruptcy.
Our Firm Helps You Prepare For Life
What makes our firm different is that we were built with the needs of growing families in mind. We understand you are BUSY, you are growing, you are planning for a life of prosperity and you value ease, convenience and efficiency. You want to know you've made the best decisions for your family. You want to make sure your children will be taken care of in the best way possible.
O'Bryan Law Offices shares the same focus as you. We've developed unique systems for an ongoing relationship with our firm so you can have the guidance you need to build and maintain a life of prosperity and wealth.
We encourage communication with our clients. In fact, we've thrown out the time clocks so you never have to worry about having to pay for a quick question (or even a not-so-quick question). Everything we do is billed on a flat-fee basis, agreed to in advance. There are never any surprises.
We have a whole team to serve you. When you call our office to ask your quick question, you won't have to wait hours or days for a phone call back. You'll get your question answered, right away. And, if you need to schedule a more in-depth legal or strategic call with your personal family lawyer, a call will be scheduled at your convenience.
We ensure the most important details of your case are followed through on so that you can move forward in a new chapter of your life without any complications.
Outside of Bankruptcy Court, "Anything Goes"
Aggressive debt relief companies have notched up both their marketing and their business since the U.S. entered a recession in 2008. At O'Bryan Law Offices this concerns us.
Why? Because, outside of bankruptcy court, "anything goes." Self-styled debt relief, "debt settlement" and "debt consolidation" companies can make broad and often unsubstantiated claims regarding their ability to help people facing unmanageable debt.
The reality, though, is that debt relief companies have little leverage in negotiating with creditors and in actually discharging customers' excessive debt.
The way in which debt relief companies conduct business has led, in many cases, to questionable or ineffective results for countless customers, at considerable cost. For instance:
Some companies use customers' first six monthly "debt consolidation payments" exclusively to pay for their own fees. Because debt relief companies rarely employ attorneys or tax professionals to work with customers, their customers can face unanticipated tax charges when forgiven debt becomes part of the debtor's taxable income.
Instead of gambling with often hollow, disappointing or even false promise debt relief companies, put the power of bankruptcy laws and trained attorneys to work for you. Chapter 7 bankruptcy can quickly reduce your debt burden, and Chapter 13 bankruptcy can reduce both your monthly payments and, ultimately, eliminate your debt. And the bankruptcy process requires creditors to participate in debt discharge proceedings; if they don't they will be shut out from any repayment opportunities. Debt settlement companies depend entirely on the willingness of creditors to voluntarily reduce your debt.
Schedule Your Free Consultation
Contact us at 502-339-0222 or fill out our online contact form to schedule a no-obligation consultation. Learn more about our process on our Getting Started page.