Kentucky Bankruptcy Exemptions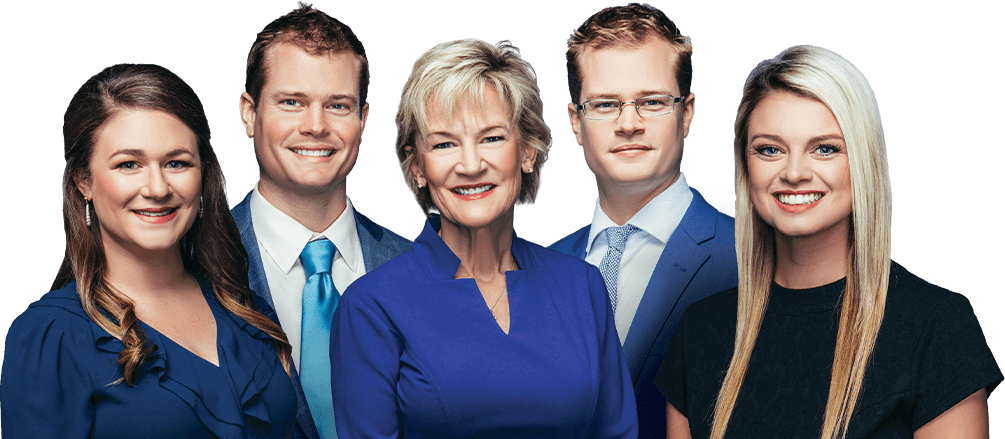 Finances are one of the most important things in most people's lives, as they touch basically every other aspect of your life. If debt is causing you to lose sleep at night, know that you have debt relief options. Our bankruptcy attorneys in Kentucky can tailor these options to fit your individual needs. For decades, the bankruptcy attorneys at O'Bryan Law Offices have provided debt relief to thousands of people through the bankruptcy process. We help them achieve an immediate fresh financial start to rebuild their life. If you're in desperate need of debt relief, contact a Louisville bankruptcy attorney at our law firm today at 502-339-0222 for a free consultation.
What Are Bankruptcy Exemptions?
In bankruptcy, exemptions are basically laws or rules that let filers protect certain assets and properties from creditors. Some examples include your car or home. If you choose to file Chapter 7 bankruptcy in Kentucky, you can keep what is protected under Kentucky's bankruptcy exemptions. If you file for Chapter 13 bankruptcy in Kentucky, however, the bankruptcy exemptions also help determine how much you pay your creditors through your Chapter 13 plan.
Why Are Exemptions so Important in Bankruptcy?
Bankruptcy exemptions allow those people to protect important property from the bankruptcy trustee. Without these protections, the trustee might seize that property and sell it to pay off your creditors. Oftentimes, this is why foreclosures happen.
Does Kentucky Let Filers Use Federal Bankruptcy Exemptions?
Each state, including Kentucky, has its own set of bankruptcy exemptions. However, many states allow you to choose between state and federal exemptions. This is the case in Kentucky. However, you cannot pick and choose certain Kentucky exemptions and certain federal law exemptions. You must choose between using only Kentucky exemptions or only federal exemptions.
If you choose the exemptions under Kentucky bankruptcy laws, you can still take advantage of federal non-bankruptcy exemptions that you qualify for. Examples of federal non-bankruptcy exemptions include federal and military retirement accounts, as well as veteran's benefits and other tax-exempt retirement accounts.
Federal Bankruptcy Exemptions
Under federal law bankruptcy exemptions, you can protect a certain amount of property after you file under the Bankruptcy Code. According to federal bankruptcy exemptions, any exempt property cannot be sold by the trustee to pay your creditors in Chapter 7. In Chapter 13 bankruptcy, you're not paying your creditors to keep your exempt property. Rather, you're paying the value of the property or assets that you could not exempt under the Bankruptcy Code.
Below, we outline the current federal bankruptcy exemption amounts for each type of property. If you are filing jointly as a married couple, you can double these federal exemption amounts. If a specific amount isn't listed, the entire property or asset is exempt.
Kentucky Bankruptcy Exemptions
Below, we outline the exemption amounts as outlined by Kentucky law. These state exemptions apply to individuals filing alone. If you are married and jointly filing with your spouse, most of these exemptions can be doubled. According to Kentucky state law, debtors can usually claim these formal exemptions if they live in Kentucky for at least two years before they filed bankruptcy.
Formal Exemptions
If you are filing a no-asset Chapter 7, you probably want to use the simple and straightforward Kentucky bankruptcy exemptions. Some highlights of these property protections include:
Informal Exemptions
If the written exemptions do not fully protect your property, a bankruptcy lawyer can often use some legal loopholes and expand them.
Can I Keep My Car if I File for Bankruptcy in Kentucky?
Many people who file for bankruptcy make keeping their car a top priority. For most people in tough financial situations, access to a car is a lifeline. The good news is that the system is designed to allow people to keep their car after filing bankruptcy. Some even file bankruptcy for the sole purpose of keeping their car. Debtors can stop foreclosure and stop car repossession through bankruptcy.
Before you ever file for bankruptcy, determine the status of your vehicle. Are you paying off a car loan? Are you leasing the car or do you own it? The status of the vehicle determines what you must do to keep it. Being up to date with car payments before you file for bankruptcy makes it easier to keep your car when you file either Chapter 7 or Chapter 13.
Can You File Bankruptcy and Keep Your House in Kentucky?
Most people who file for bankruptcy are able to retain their house. There are, however, two ways that you can lose your house when you file bankruptcy in Kentucky:
If you fail to make your mortgage payments. This is no different than if you had not filed bankruptcy. Failure to make your mortgage payments will result in the mortgage company starting a Kentucky foreclosure process against you, which will ultimately result in the sale of your home through a courthouse auction. Although a Chapter 7 bankruptcy filing will temporarily delay that process as a result of the automatic stay, once this form of bankruptcy is complete, the creditors can start the foreclosure process or restart it if it has been stayed.
If you have too much equity. Equity is what you would get for your house if you sold it, after paying off the mortgage, and any other debt against it, such as tax liens. If you file Chapter 7, you are only allowed a certain amount of equity that you can have in your house and still keep it.
If your equity exceeds $5,000, then the Chapter 7 bankruptcy trustee will sell your house and pay the excess equity to your creditors, after taking a fee for himself. Many people filing bankruptcy don't have a lot of equity in their house, which means that if they are current on their payments, then their house is safe.
If you are not current on your mortgage payment or your equity exceeds $5,000, then you should consider filing a Chapter 13 bankruptcy petition. This will allow you to keep your house even if you are not current with the payments, so long as you have the ability to resume payments after you file.
Contact a Kentucky Bankruptcy Lawyer Today
You don't need to suffer through the stress and anxiety of increasing debt issues. The team of bankruptcy lawyers at O'Bryan Law Offices have over 40 years of combined experience in representing clients for their bankruptcy cases. We can help you decide whether using Kentucky exemptions or federal exemptions would be best for your case. Give us a call today at (502) 400-4020 to schedule a free consultation with one of our Louisville bankruptcy attorneys.