Bankruptcy Lawyers Evansville, IN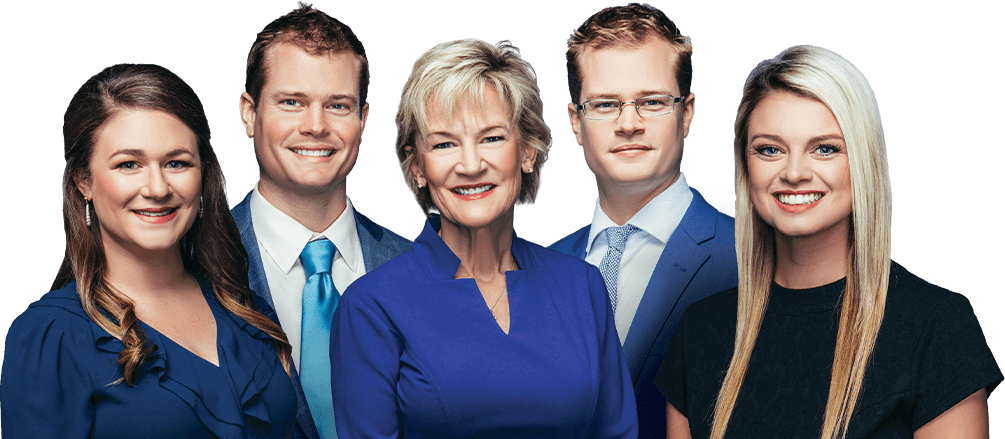 Experienced Bankruptcy Attorneys in Evansville, Indiana
It's never an easy choice to file bankruptcy, no matter where you live or your situation. Many people believe that filing bankruptcy will only ruin their credit and look bad on their credit report. However, bankruptcy is actually a helpful tool that allows consumers and businesses to achieve debt relief by giving them a fresh financial start. Submitting a bankruptcy petition allows filers to receive the legal protections of the automatic stay. Working with skilled bankruptcy lawyers Evansville, IN can give you all the tools and knowledge you need to complete your case.
At O'Bryan Law Offices, our Evansville bankruptcy lawyers have decades of experience helping the people of southern Indiana and Kentucky file for bankruptcy. We understand better than anyone that the bankruptcy process can be confusing for those who have never filed. Our bankruptcy law firm helps consumers explore their debt relief options and choose the right path for them. If you're struggling with medical debt, credit card debt, creditor harassment, or wage garnishment, filing bankruptcy can help.
To schedule a free consultation with an Evansville bankruptcy attorney, please call our office at 502-339-0222 today.
Top Bankruptcy Lawyers in Evansville, IN
The legal team at O'Bryan Law Offices is dedicated to helping debtors achieve the debt relief they need to obtain a fresh financial start. Bankruptcy has a negative reputation, but it is an extremely useful option for those with overwhelming debt, facing foreclosure, and facing repossession.
Our Evansville bankruptcy attorneys are extremely skilled in helping bankruptcy filers complete their cases promptly. It's also important to work with a local bankruptcy lawyer, as they'll have a more in-depth understanding of local forms and requirements for bankruptcy cases. If you are an Indiana or Kentucky resident who is struggling in your financial life, don't hesitate to reach out to our southwestern Indiana team. Schedule a free consultation with us by calling 502-339-0222 today.
How to File Bankruptcy in Evansville, IN
Once you decide that bankruptcy filing is the best option for you, you'll need to figure out which bankruptcy chapter you qualify for. The two most common options are Chapter 7 bankruptcy and Chapter 13 bankruptcy. To begin the legal process of bankruptcy, you'll need to take the Indiana means test to determine which chapter you qualify for.
Indiana Means Test
Chapter 7 bankruptcy is preferable for many people because it allows them to discharge (wipe out) most, if not all, of their unsecured debts. However, to qualify for this kind of relief, they must pass the Chapter 7 means test. The means test exists to determine whether you have enough disposable income to pay creditors back. If not, you have passed the means test, and you can file Chapter 7. If you can afford to repay your creditors, you have failed the means test, and you can file Chapter 13.
When you complete the means test, you must calculate your current average monthly income. If this number is lower than the average median income for a family of the same size in Indiana, you pass the means test. Another way to pass the means test is to show that, after factoring in reasonable expenses, you have little to no disposable income left over. We recommend speaking with an Indiana bankruptcy lawyer if you're unsure of which bankruptcy chapter you qualify for.
Collect Your Bankruptcy Forms
While working with our experienced bankruptcy attorneys, you will gather certain documents and information to submit with your bankruptcy petition. Filing bankruptcy involves many forms, both general and state-specific. You may even have certain local forms to fill out and file. Our bankruptcy law firm will help you collect and fill out all the necessary forms so you can submit them on time.
Failing to properly fill out or submit certain forms could hinder your ability to receive a bankruptcy discharge. This is why we strongly recommend having bankruptcy attorneys help with your case. We will help you do everything correctly the first time so that simple mistakes or omissions don't lead to a dismissal of your case.
You'll need to gather many documents to complete your Indiana bankruptcy forms. Some examples of these documents include the following.
Tax returns
Medical bills
Bank statements
Pay stubs
Deeds
Vehicle titles
Mortgage statements
Credit card bills
Judgments for civil litigation claims
Lawsuits
Student loan documents
Retirement statements
Life insurance policies
Proof of identification
Social security card
This is not an exhaustive list of everything you will need to fill out your bankruptcy paperwork. Your attorney will ensure that you fully complete your forms before you submit them to the bankruptcy court.
Pay Your Filing Fee
Even for Chapter 7 bankruptcy, you must pay a filing fee when you submit your bankruptcy forms in Indiana. It may seem strange that it costs money to file bankruptcy, but these filing fees cover the costs of processing your documents. So, how much does it cost to file bankruptcy in Indiana? We outline these costs for Chapter 7 and Chapter 13 bankruptcy below.
Chapter 7 bankruptcy: $338 filing fee
Chapter 13 bankruptcy: $313 filing fee
It may be possible to apply for a fee waiver, which is an attractive option when filers struggle to pay their bills. To qualify for a fee waiver in Indiana, you must be below 150% of the poverty guidelines in the state for a family of your size.
Receive Your Bankruptcy Discharge
After you have submitted your forms, completed both mandatory bankruptcy courses, and attended your 341 meeting, you will wait to receive your bankruptcy discharge. If all goes according to plan, the bankruptcy discharge will be the final form of bankruptcy relief that you need to achieve your fresh start.
Types of Bankruptcy Cases We Handle
There are more than two bankruptcy chapters, but our attorneys only handle Chapter 7 and Chapter 13 bankruptcy cases. These are the two most popular chapters available for consumers and businesses. Below, we outline the differences between the two.
Chapter 7 Bankruptcy
Also known as a "liquidation bankruptcy," Chapter 7 bankruptcy involves selling the debtor's non-exempt assets to repay their creditors. The bankruptcy trustee assigned to your case will gather all of your non-exempt assets, then sell them to pay off your creditors. Those who want to keep the majority of their assets may find that Chapter 13 is a better option.
Chapter 13 Bankruptcy
Also known as a "reorganization bankruptcy," Chapter 13 bankruptcy is for debtors who make decent money, but who have fallen behind on their payments to creditors. In this chapter, you will work with your bankruptcy lawyer and your bankruptcy trustee to set up a repayment plan. This repayment plan will span three to five years as you use your disposable income to pay back your creditors. At the end of your case, you can still discharge certain unsecured debts, meaning you won't repay all of what you owe. The bankruptcy trustee will manage and distribute your payments.
How Much Does It Cost to File Bankruptcy in Evansville, IN?
Depending on which chapter of bankruptcy you file, you will have to pay specific filing fees. Below, we will break down the specifics of what goes into the total filing fees for Chapter 7 and Chapter 13 bankruptcy.
Chapter 7: $245 filing fee + $78 administrative fee + $15 trustee fee = $338 total
Chapter 13: $235 filing fee + $78 administrative fee = $313 total
Should I Hire an Evansville Bankruptcy Lawyer?
You are not required by law to work with an attorney for your bankruptcy case. However, there are many benefits to doing so. For example, we can help you collect and fill out all the necessary documents and paperwork, including anything specific to the local bankruptcy court. The knowledge, dedication, and experience of our bankruptcy attorneys will work to your advantage if you decide to file for bankruptcy. Local attorneys are your best bet when it comes to having as smooth a bankruptcy process as possible. Don't hesitate – contact our office as soon as possible to take advantage of our exceptional legal services.
Contact O'Bryan Law Offices Today
If you are an Evansville, IN resident who is struggling with calls from debt collectors, wage garnishments, and more debt than you can handle, contact the team at O'Bryan Law Offices. Our bankruptcy professionals are available to help you file for bankruptcy, advise you through the entire process, and ensure that you have what you need for a fresh start. We offer free consultations for those who want to explore bankruptcy as a debt relief option. To schedule your initial consultation with us, please call our office at 502-339-0222 today.
Other Areas We Serve
Conveniently Located
We have Four Convenient Locations & Offer Saturday & Evening Appointments at Our Blankenbaker Office.