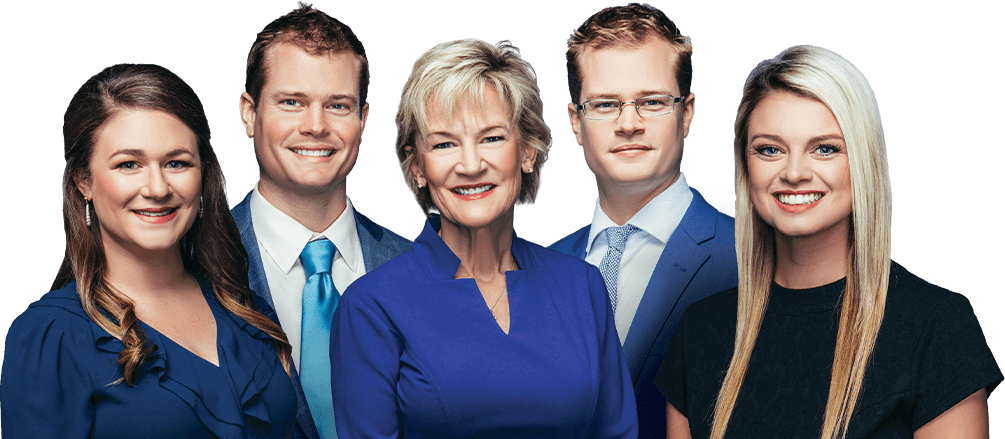 Filing Bankruptcy Chapter 13 in Kentucky or Indiana
Add a header to begin generating the table of contents
Since the Bankruptcy Code amendments came into effect in 2005, many people who might've otherwise filed for Chapter 7 financial protection have instead filed for Chapter 13. To qualify for Chapter 7 debt relief today, your average household income must not exceed the median in your home state. Anyone over the median income must file for relief under Chapter 13. Call 502-400-4020 to speak with an experienced Chapter 13 Bankruptcy KY attorney at O'Bryan Law Offices about how we can help! We also offer a Chapter 13 calculator to help you jumpstart the bankruptcy process.
What is Chapter 13 Bankruptcy?
Chapter 13 is a form of reorganization bankruptcy that assists individuals, families, and small business owners in restructuring their debt in order to partially or completely pay back their creditors. If debt collection pressure or possible mortgage foreclosure proceedings are making you think about bankruptcy as a possible solution, contact one of our experienced attorneys at O'Bryan Law Offices in Louisville, Frankfort, or New Albany. We have helped thousands of people restructure their debt through filing Chapter 13.
Chapter 13 is often the best choice for people who have income and want to protect their assets and homes. This chapter of bankruptcy may also be the right choice for a small business owner, rather than a Chapter 11 business bankruptcy. For some, however, a Chapter 7 bankruptcy is the best choice. 
When you file Chapter 13, you agree to a debt repayment plan (or a reorganization plan) that usually involves a partial reduction in your non-secured debt, reduced interest rates on your secured debt, and extended payment terms. This can provide you with the financial breathing room you need to make a financial recovery during your bankruptcy filing. You can generally keep your house, your retirement assets, your vehicles, and other personal property throughout the process.
Chapter 13 bankruptcy requires the bankrupt person or business to have a regular monthly income. That way, they can fulfill all their monthly payments in accordance with their repayment plan. 
Your commitment period, or Chapter 13 plan duration, is determined by comparing your total monthly income to the median family income in your home state.
How Long Does a Chapter 13 Bankruptcy Stay on Your Credit Report?
A Chapter 13 filing will stay on the consumer's credit report for 7 years from the filing date. However, the effect that filing for Chapter 13 bankruptcy can have on your credit can actually diminish before actually dropping off your credit report. There are actions you can take to try and soften the impact of filing for any type of bankruptcy in Kentucky or Indiana, and a bankruptcy lawyer at O'Bryan Law Offices can certainly help you with that. 
How Long Does a Chapter 13 Bankruptcy Last?
A Chapter 13 filing allows someone to keep their personal property and pay their total debt over the course of 3 to 5 years, depending on your repayment plan. The length of your repayment plan will depend on two factors: your average monthly income and how much time you need to repay your unsecured and secured debts. Additionally, the amount you need to repay depends on your disposable income which you can figure out through the Kentucky means test. 
Chapter 13 Bankruptcy KY Applicable Commitment Period
The goal for every bankrupt person or business enduring Chapter 13 is to repay all disposable income through an applicable commitment period. This applicable commitment period depends on the bankrupt person's average monthly income. This period will only be three years if their income falls under the state median or it will be five years if their income exceeds the state median.
How Often Can You File Chapter 13 Bankruptcy?
If you filed a Chapter 13 bankruptcy and want to file another Chapter 13, you must wait 2 years. Meanwhile, if you filed a Chapter 7 bankruptcy and want to file for Chapter 13, you must wait 4 years. If you've filed for bankruptcy before, you'll also have to meet certain requirements before you can receive your bankruptcy discharge.
Can Filing Chapter 13 Stop a Mortgage Foreclosure?
If you miss one or more mortgage payments due to mountains of debt, you could face mortgage defaults and even foreclosure as a consequence. The good news is that a Chapter 13 filing can immediately stop a mortgage company from foreclosing your house. 
Our experience and focus on bankruptcy laws allow Chapter 13 bankruptcy KY attorneys to design repayment plans with your specific needs in mind. We can use the plan to cure a mortgage default, a car payment, and other secured claims or unsecured claims. The plan can also extend the payment periods for nondischargeable debts like tax debts or student loans. We analyze your cash flow and the value of your nonexempt assets to find practical ways to protect your home and possessions, all while meeting the minimal needs of your creditors on consumer debt.
Every case is different, and bankruptcy attorneys at O'Bryan Law Offices work closely with all of our clients to make sure they're getting the most out of their bankruptcy case.
Chapter 13 Bankruptcy KY Qualifications
The first step in filing for a Chapter 13 bankruptcy is to speak with a qualified bankruptcy attorney in your area. 
In order to qualify for Chapter 13 bankruptcy, you must:
Have regular income
Have unsecured debt that doesn't exceed $394,725 and unsecured debt less than $1,184,200
Be current on tax filings
Have not filed for Chapter 13 in the past 2 years or Chapter 7 in the past 4 years
Have not filed a bankruptcy petition for either Chapter 7 or 13 in the previous 180 days that was dismissed
Even if you qualify for Chapter 13 bankruptcy in Kentucky or Indiana, you'll want to make sure you understand the difference between Chapter 13 and Chapter 7 in order to choose which is best for your personal situation.
Chapter 7 vs. Chapter 13 Bankruptcy
There are many differences between the two chapters of bankruptcy, but the most obvious one has to do with debt repayment. In a basic Chapter 7 case, the debtor will do the following within a bankruptcy court:
A petition with all assets and debts, 
Attend a meeting with a bankruptcy trustee, 
Sell nonexempt property (if any), 
Wait to see if anyone objects to discharge, and 
Walk away from most unsecured debt immediately.
Chapter 13 debtors have to repay a portion of their unsecured debts in monthly installments over a period of three to five years. This isn't as bad as it sounds. Most Chapter 13 plans in Kentucky and Indiana pay about 10 cents on the dollar to unsecured creditors.
The most significant benefit of Chapter 13 consumer bankruptcy is the debtor's ability to hold on to nonexempt assets that would be subject to liquidation in a Chapter 7 case. At the completion of the repayment plan, the debtor gets a discharge on the unpaid portion of the claims.
How a Chapter 13 Bankruptcy Lawyer Can Help
Chapter 13 bankruptcy allows you to restructure your debt by repaying certain debts over a three- to five-year period. Our lawyers will discuss whether Chapter 13 is right for you by evaluating:
Your income and cash flow
The makeup of your debt load, including both secured and unsecured debts
Any significant assets you wish to protect, including your home, car, etc.
Your ability to repay debt while financially recovering
The main benefits of Chapter 13 are allowing you to receive some much-needed breathing room by extending monthly payment deadlines and reducing overall amounts owed, as well as allowing you to keep your valuable possessions. Because being able to remain financially stable while repaying your debts is critical, we will analyze whether this is possible for you.
Strategy for Business Owners or Those with Significant Assets
When you have significant assets or own a small business but have accumulated insurmountable debt, Chapter 13 bankruptcy may provide the debt relief you need.
O'Bryan Law Offices has assisted the individuals and families of Kentuckiana for the past 30 years, with our lawyers bringing a combined 50 years of service to the firm. As a family-based law firm, we utilize a collaborative, team-oriented approach. Our attorneys will guide you through the process of considering, filing for, and moving forward from Chapter 13.
Progress Towards Your Chapter 13 Bankruptcy
Throughout the three to five years of repaying your debts, we can provide guidance with any questions or concerns that arise. When you successfully complete your regular payments, we can assist you with credit restoration credit counseling. We can also help you gather and fill out all the Chapter 13 bankruptcy forms you'll need for your case.
Will Filing a Chapter 13 Stop the Harassing Phone Calls?
Once we file your petition with the appropriate Kentucky or Indiana court, creditors will be forced to stop creditor harassment. In the days and months that follow this bankruptcy petition, bankruptcy courts will require forms and documents to move your case forward. We will provide these on your behalf and assist in fulfilling any other requirements.
Call a Chapter 13 Bankruptcy KY Attorney Today
Debt relief through bankruptcy is certainly an overwhelming feat, but a Chapter 13 bankruptcy KY attorney can certainly take a weight off your shoulders by guiding you throughout the whole process. The team at O'Bryan Law Offices is passionate about giving our clients a new financial start. For a better idea of the bankruptcy process, take a look at our bankruptcy timeline.
Call us at 502-400-4020 to arrange for a free, no-obligation consultation. An experienced bankruptcy attorney at our firm can evaluate your situation, review your options, and recommend the financial strategy that is right for you.