Chapter 13 Bankruptcy Forms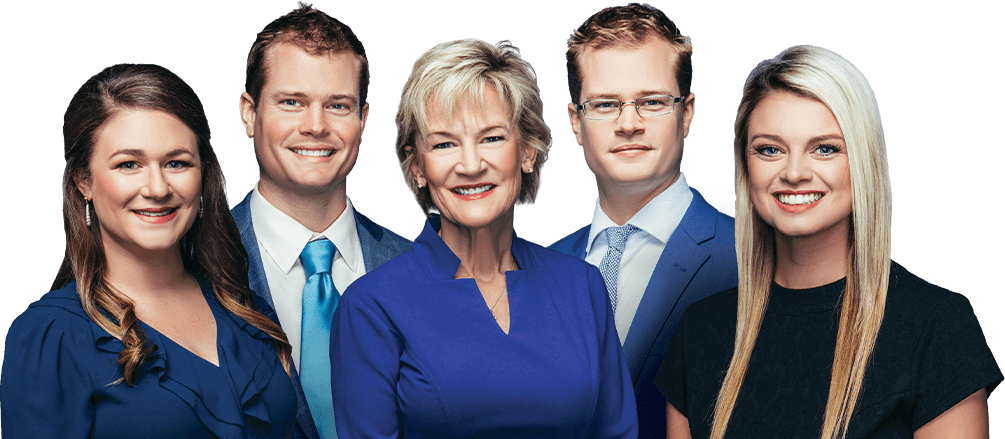 Forms Needed for Chapter 13 in Kentucky
Whether or not you've handled a bankruptcy case before, each one has the potential to become very complicated very quickly. If you're facing financial hardships and you're looking for a way out, Chapter 13 bankruptcy could be the solution for you. In order to have a successful bankruptcy discharge, you'll need to fill out and submit all Chapter 13 bankruptcy forms correctly. In order to do this, we strongly recommend working closely with an experienced bankruptcy attorney.
At O'Bryan Law Offices, we understand that handling the bankruptcy process on your own can be very stressful. That's why a Kentucky bankruptcy lawyer with our firm will work with you throughout the entire process. We will help ensure that you correctly fill out all official bankruptcy forms and that you submit them on time. We'll even ensure that you know what your local bankruptcy court requires. To schedule a free consultation with us, please call our office at 502-339-0222 today.
Starting a Chapter 13 Bankruptcy Case
Before you can begin your Chapter 13 bankruptcy case, you'll need to determine whether or not you qualify for this chapter. In order to do this, you will take a Chapter 7 means test. The means test determines whether or not you can afford to pay back your creditors. If you cannot afford it, you will file Chapter 7. If you can afford it, you will file Chapter 13.
Before you can submit your voluntary petition for bankruptcy, you must take a credit counseling course from an approved agency. You will take this class within the six months leading up to your bankruptcy filing, and you must show proof that you completed it.
How to File Chapter 13 Bankruptcy
Once you have completed your credit counseling course, you will begin to prepare your bankruptcy petition. While working with your bankruptcy attorney, you will fill out all the general and local bankruptcy forms. You and your bankruptcy lawyer will also need to propose a Chapter 13 plan to repay your creditors. Once you do this, you can submit everything to the local bankruptcy court. The court will then appoint a bankruptcy trustee to oversee your case. This is when your Chapter 13 case truly begins.
What Are the Documents Needed to File Chapter 13?
As with Chapter 7 bankruptcy, you'll need to fill out and submit a lot of bankruptcy paperwork. Luckily, working with a bankruptcy attorney will ensure that each bankruptcy form you fill out will be done correctly and on time. At O'Bryan Law Offices, we will also help you gather and complete all necessary local forms for your case. In the following sections, we outline the specific types of official bankruptcy forms and other documents that you'll need for your case.
Before your Chapter 13 bankruptcy case officially begins, you will take your credit counseling course and obtain a certificate to show that you completed it. Then, you will submit a voluntary petition (Form 101) to the bankruptcy court. Along with this petition, you will pay a filing fee of $310 (or $77.50 if paid in installments.
You may also need a cover sheet for your voluntary petition. Other forms that you need to fill out before filing include a Form 121 (Statement About Your Social Security Numbers) and a Creditor Matrix or Mailing List.
Official bankruptcy forms aren't the only documents you'll need to turn over. Below, we include other information that you should gather for your case.
Past 4 years of your tax returns
Monthly living expenses
Financial documents to show the status of your current financial affairs
Paystubs or other proof of your current monthly income
Full list of your creditors
Full list of your debts
Unexpired leases and contracts
Appraisals, if applicable
Car loan and mortgage statements
Bank account statements
You must also submit the following bankruptcy forms after your case begins. You will only have 14 days after filing your voluntary petition to submit these forms, so we recommend filling them out before you submit the petition.
Schedule A/B – list of your assets and properties
Schedule C – bankruptcy exemptions
Schedule D – list of your secured creditors
Schedule E/F – list of your unsecured creditors
Schedule G – current unexpired contracts and leases
Schedule H – Co-debtors, if applicable
Schedule I – outline of all your income
Schedule J – outline of all your expenses
Schedule J-2 – expenses of a separate household for co-debtor, if applicable
Summary of Your Assets and Liabilities and Certain Statistical Information
Declaration About an Individual Debtor's Schedules
Statement of Financial Affairs
Chapter 13 Statement of Current Monthly Income and Calculation of Commitment Period
Chapter 13 Calculation of Your Disposable Income
Chapter 13 Repayment Plan
If someone helps you prepare your bankruptcy forms, you will also need to fill out a Bankruptcy Petition Preparer's Notice, Declaration and Signature.
Once you file all of your bankruptcy forms with the bankruptcy court, you'll need to take a Financial Management Course from an approved agency. If your bankruptcy trustee ever requests documents from you, be sure to provide them in a timely manner. Around a month after you file your petition, you'll attend the 341 meeting of creditors with your trustee.
The 341 meeting basically serves to review all of your documents and ensure that each bankruptcy form is properly filled out. Your trustee will do all the work here, but you will need to confirm your identity. After this, you'll attend a confirmation hearing at the bankruptcy court. You will appear before the judge assigned to your case, but you will not have to face your creditors at this time.
If the judge confirms your Chapter 13 plan and there are no objections, your case will proceed. At this point, you will start making the monthly payments that you proposed in your Chapter 13 plan. Continue to make these payments over the next three to five years. Just before you can receive your bankruptcy discharge, you'll need to take a second debtor education course from an approved agency.
Kentucky Chapter 13 Bankruptcy Forms
If you choose to file for bankruptcy in Kentucky, you'll need to submit a packet of around 24 different forms. We've already covered most of these forms in a previous section, but you may also need certain local forms. Individuals filing Chapter 13 should check with their Louisville bankruptcy lawyer to learn more about the forms they need. With decades of experience under our belts, the attorneys at O'Bryan Law Offices will know exactly what forms you need to file and when. We will also guide you through the bankruptcy process from start to finish.
Where Can I Find Chapter 13 PDF Forms?
It is true that you can find Chapter 13 forms as PDFs online. However, it is incredibly important to make sure that you print and fill out the correct forms. Each state has a web page on the US Courts' website that outlines all the forms you will need. We recommend getting PDFs only from the United States Courts website. This way, you can rest assured that you'll have the correct forms when you start filling them out. If you're unsure of how to access these forms, ask your bankruptcy lawyer for assistance.
Do You Pay Back Everything in Chapter 13?
Otherwise known as a wage earner's plan, Chapter 13 bankruptcy requires debtors to repay their creditors. The amount that one must repay depends on the types of debts they have. In a Chapter 13 case, the filer must repay all priority debts and administrative costs. Examples of these debts include child support, taxes, alimony, court filing fee, and attorney fees.
Most Chapter 13 plans do not require debtors to fully repay their unsecured debts. They may end up paying only part of these unsecured claims, if anything at all. In most cases, one's unsecured debts are discharged at the end of the Chapter 13 case.
Is Chapter 13 Worth It?
Struggling under crushing debt can take a toll on not only your finances, but also on your mental health. Participating in a Chapter 13 repayment plan is far preferable to continuing to struggle. When you begin your Chapter 13 case, you will receive legal protections against creditor harassment. Most importantly, you'll have an opportunity to start over. In other words, bankruptcy is absolutely worth it.
Contact a Chapter 13 Lawyer with O'Bryan Law Offices
If you feel like you're drowning in debt, remember that all is not lost. Chapter 13 is a valid form of debt relief that thousands of Americans utilize every year. At O'Bryan Law Offices, we have extensive experience handling Chapter 13 cases and helping Kentucky residents get back on stable financial footing. No matter what bankruptcy issues you face, we can counsel you and guide you through the process of how to handle your case. To schedule a free consultation with one of our attorneys, please call our office at 502-339-0222 today.