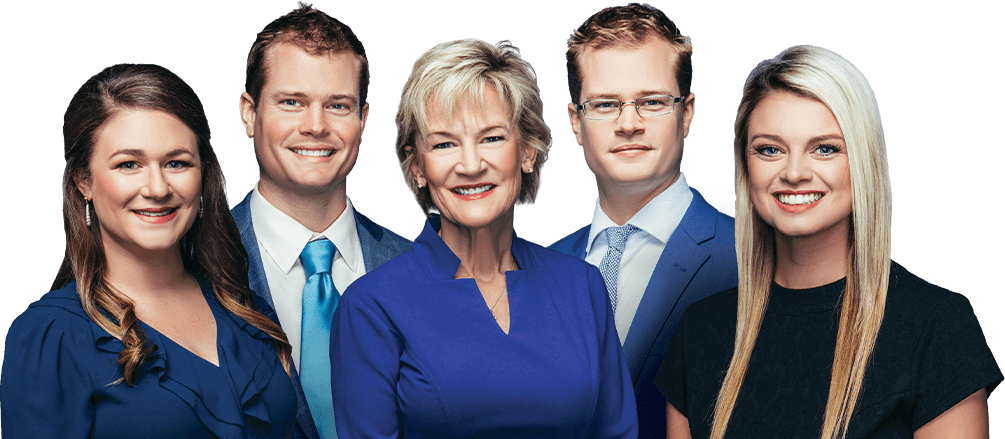 Chapter 13 Bankruptcy Timeline in Kentucky
Many people consider filing bankruptcy for credit card debt, medical debt, default mortgage payments, or other financial reasons. It's no surprise that they want to know how long the process will take. Before diving into a bankruptcy filing, it's important to have at least a basic understanding of whether or not you qualify, how the bankruptcy process proceeds, and how long you'll have to commit. In the following sections, we outline the full Chapter 13 timeline and walk you through the process of achieving lasting debt relief.
At O'Bryan Law Offices, our bankruptcy professionals have extensive experience helping Kentucky and Indiana residents take back control of their lives. If you have secured and unsecured debts weighing you down with no end in sight, bankruptcy could be the escape you need. With the benefits of bankruptcy protection, you can get some much-needed financial breathing room while you work on fulfilling obligations to your creditors. For more information about how bankruptcy can help you, please schedule a free consultation with us. Call our office today at 502-339-0222.
How Long Does Chapter 13 Bankruptcy Take?
Generally, Chapter 13 bankruptcy filings can take anywhere from 3 to 5 years in total. The duration of your Chapter 13 case will depend on a few factors, including your income and the amount of time you need to complete the repayment plan. With the help of your bankruptcy attorney, you will work with your creditors and bankruptcy trustee to determine the length of the repayment period.
Who Can File Chapter 13?
Chapter 13 differs from Chapter 7 in a major way. While Chapter 7 does not require you to repay your creditors, you will repay your creditors, at least partially, in Chapter 13. Because of this, Chapter 13 filers must have a regular source of income. If an individual or married couple takes the Chapter 7 means test and makes too much money, they must file Chapter 13.
The means test determines whether or not you can afford to repay your creditors. If not, you will file Chapter 7. If you can afford to make payments, you will file Chapter 13. However, the benefits of making these payments is the ability to keep your property, such as your home and vehicle. In Chapter 7, there is a possibility that some of your property will be liquidated to repay your creditors.
Full Chapter 13 Bankruptcy Timeline
At first, the Chapter 13 process may seem intimidating. However, it is actually more straightforward than many filers realize. In the following sections, we outline the major steps that Chapter 13 filers must complete before receiving their Chapter 13 discharge.
Chapter 13 Pre-Filing
Before submitting your bankruptcy petition to the bankruptcy court, there are certain steps you and your attorney must take. First, you must complete a credit counseling course. You will need the certificate of completion in order to begin your bankruptcy case.
You and your attorney must gather many financial documents, as well as copies of your credit reports, a list of all your debts, and a list of all your creditors. The important financial documents you must gather include the following.
Tax returns from the past 4 years
Bank account statements from the past 6 months
Proof of income or pay stubs from the past 6 months
Recent real estate tax bills and mortgage statements, if applicable
Appraisals of any real estate you own
Lease agreement, if applicable
Recent brokerage or retirement account statements
Recent car loan statements
These documents are important because they help you, your lawyer, the bankruptcy trustee, and your creditors get a better picture of your current financial situation. These documents make it much easier to fill out your bankruptcy forms in a timely manner.
Once you have completely filled out your bankruptcy petition and all statements and schedules, you should meet with your bankruptcy attorney to review them for accuracy. Then, after you verify that the information on those documents is true and accurate, you must sign every document. Either that same day or the next day, you will submit these documents along with your bankruptcy petition to the bankruptcy court.
As soon as you file, the automatic stay goes into effect. The automatic stay protects you from the following collection activities.
Beginning or continuing court cases against the debtor
Foreclosing on a property
Repossessing a vehicle or other collateral
Creating or enforcing a lien against a property
If a creditor continues to attempt collection after the automatic stay is in effect, you may be able to sue them in court.
After the court has assigned a bankruptcy trustee to your case, you must send all of your documents to the trustee for them to review. They will likely request additional documents, which you also must provide. When requesting these documents, the trustee will likely send a letter either to you or your attorney.
You must send these documents early enough so that the trustee receives them no later than 7 days before the 341 meeting. Your trustee may have an earlier deadline, so ensure that you know how much time you have to submit your documents.
Chapter 13 Repayment Plan Begins
Within 30 days of filing your Chapter 13 bankruptcy petition, you will make your first monthly payment for your payment plan. Bankruptcy trustees usually require you to make this payment through a certain method, so be sure to verify this before submitting your payment.
Although not every filer has to make their first payment before the 341 meeting, it is usually the case that they have to. This is because the deadline for the first payment usually falls before the first 341 meeting. The court will usually indicate otherwise.
Chapter 13 Closing Process
The final stretch of your bankruptcy case will be handled largely by the bankruptcy trustee, as they must submit certain documents to the court. Usually, the closing process begins after you have completed all of your plan payments, which is around 36-61 months after filing.
Final Report from Bankruptcy Trustee
The trustee must then submit their final report to the court, generally within 4 months of the completion of the repayment plan. This report will inform the court of how the payments were disbursed to your creditors. Concerned parties have 33 days to object to the final report. If nobody objects, the final report is approved by the court.
Notice of Intent to Enter Discharge
After the final report is approved by the court and the debtor has certified certain information, the court will issue a Notice of Intent to Enter Discharge to all concerned parties. This notice informs the parties that the court is preparing to grant your bankruptcy discharge. Concerned parties have 14 days to object to the discharge.
Chapter 13 Bankruptcy Discharge
If no parties object, your Chapter 13 discharge will be granted. A bankruptcy discharge is a decree by the court that prevents creditors from attempting to collect on discharged debts. Think of discharged debts as forgiven debts that you are no longer responsible for paying. Most forms of unsecured debt are dischargeable through bankruptcy.
However, certain debts are not eligible for discharge through bankruptcy, not even through a hardship discharge. Nondischargeable debts include the following.
Domestic support obligations such as alimony and child support
Criminal fines and restitution payments
Certain student loans
Certain tax debts
Final Decree of the Bankruptcy Case
Around 14 days after you receive your discharge, the court will enter the final decree of the case. This decree officially closes the bankruptcy case and discharges the trustee from their responsibilities in the case.
How Do I Know When My Chapter 13 Is Over?
Your Chapter 13 bankruptcy case is officially, completely over once the court issues the final decree. You will be nearing the end of your case when you complete your repayment plan, submit your final paperwork, and receive your discharge order. Once these are completed, all that remains is receiving the final decree from the court.
Contact a Chapter 13 Lawyer in Kentucky with O'Bryan Law Offices
If your unsecured and secured debts are piling up, bankruptcy can give you the breathing room you need to repay them at a comfortable pace. With the protection of the automatic stay that bankruptcy provides, your creditors can no longer attempt collection efforts against you. This means you can save your house, save your car, stop wage garnishment, and much more. To learn more about how bankruptcy can benefit your situation, please contact the O'Bryan Law Offices today. Call our office at 502-339-0222 today to schedule a free consultation.