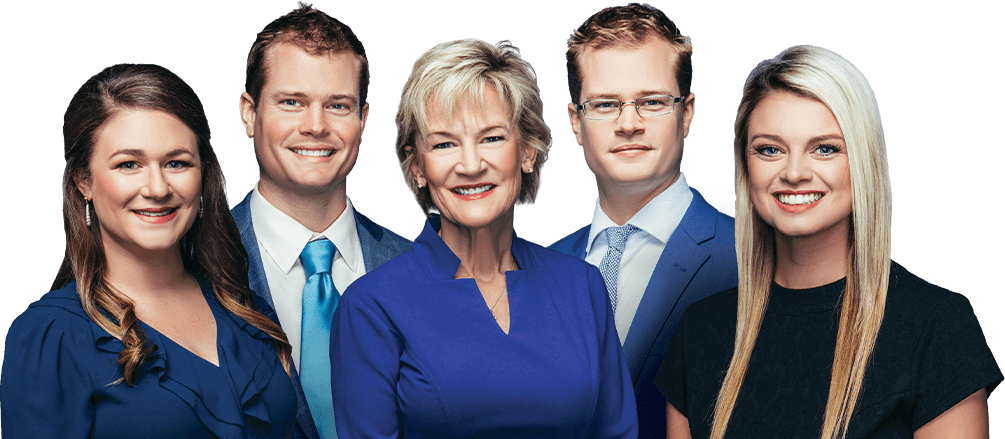 Maybe you want to pay off a consumer debt that a bankruptcy filing would normally take care of. In order to promise your creditor that you will pay off this debt, you must enter into a reaffirmation agreement. This type of agreement is strictly voluntary, meaning it's not required by bankruptcy law. The Louisville bankruptcy lawyers at O'Bryan Law Offices can help you with both bankruptcy proceedings and reaffirmation agreements. Our goal is to always protect debtors from falling into further financial despair.
A bankruptcy attorney with our law firm can help you achieve debt relief in a multitude of ways. Some examples of what we can help you with include reaffirmation agreements, loan payments, filing bankruptcy, eliminating overwhelming debt, and forming a post-bankruptcy budget. For more information on the Kentucky debt relief services we offer, please call our office at 502-339-0222 and schedule your free consultation.
What Is Reaffirmation?
Reaffirmation is when borrowers agree to take accountability for debt in order to keep the property that secures the loan (collateral). You and the lender sign a new reaffirmation agreement, which is normally on the same terms as the old one, and file it with the bankruptcy court. Basically, when you reaffirm a debt, you commit to paying it even after your bankruptcy case is over. The creditor's lien on your property and your responsibility for your debt will generally survive your bankruptcy proceeding.
You must be current on your loan before you enter into a reaffirmation arrangement. You must also be able to use a bankruptcy exemption to protect all property equity. If you can't exempt all of the equity in the property, the trustee will most likely sell it and use the money to pay your other debts. Usually, it will be used for unsecured debts.
Maybe you read the previous paragraphs and wonder what the difference is between collateralized debt and unsecured debt. It's important to have a full understanding of these terms before anyone enters into reaffirmation agreements.
When you try to take out a loan, the lender may tell you to offer collateral that they can sell if you don't pay off your debt. Generally, debtors will offer a valuable piece of property to use as collateral. Collateralized debt is also known as secured debt because the collateral will assure the lender that the debt will be paid off one way or another.
When collateral is used to secure a loan, it produces a "lien" on the property, which is a sort of ownership interest that exists until you pay off your debt. The lien interest is what allows a creditor to repossess your vehicle if you don't pay your bill. In the same way, if you don't pay your mortgage, the lien allows your lender to foreclose on your house.
Unsecured debt is basically debt that isn't tied to any kind of collateral. Common examples of unsecured debt are credit cards, medical bills, utility bills, and more.
Bankruptcy Reaffirmation
During a bankruptcy case, our attorneys evaluate your financial situation. If you're in the middle of the Chapter 7 bankruptcy process, you might want to save a particularly important asset. It could be a home, a car, or any other asset that you don't want to lose to liquidation. In this case, you can opt to enter into a reaffirmation agreement with your lender.
When you file for bankruptcy, the purpose is to achieve debt relief for burdens that you simply can't pay. Reaffirmation agreements, however, are a way to protect your precious assets. You basically promise the lender that you'll repay the debts you owe on your asset. This allows you to both keep the asset and satisfy your creditors.
Reaffirmation Agreement for Student Loans
When it comes to student loans, you can also enter into a reaffirmation agreement. Maybe you accidentally received more in federal student loan funding than your borrowing limit allows. In this case, you cannot take out more student loans until you repay the excess loan amount in full. Instead of immediately trying to repay the excess in full, you can enter into a reaffirmation agreement.
This allows you to agree to repay the excess amount according to the terms in your promissory note. Your loan servicer will need to approve reaffirmation agreements before you can proceed.
Reaffirmation Advantages
Reaffirmation allows you to keep your collateral as long as you make your payments on time and follow the terms of the reaffirmation agreement. Borrowers who sign a reaffirmation agreement also have the opportunity to negotiate new conditions to lower payments, interest rates, or the total debt paid over time.
Reaffirmation Disadvantages
Once you reaffirm a debt, you can't walk away from it after bankruptcy. That's because reaffirmation legally obligates you for it. If you can't continue making payments after signing a reaffirmation agreement, the lender can seize your property and sue you for any outstanding debt. Even if the property is damaged or destroyed, you are still legally obligated to pay any shortfall.
You'll be stuck with that debt for a long time because you have to wait eight years before filing another Chapter 7 bankruptcy.
Let's say you reaffirm your automobile loan, for example, and then default on your payments after filing for bankruptcy. The creditor can (and most likely will) repossess the vehicle, auction it off, and bill you for the difference between what you owe and the amount the vehicle sold for at auction.
If you don't sign a reaffirmation agreement and can't continue making payments, the lender can seize the property, but you will not be held liable for any shortfall.
Reaffirmation Restrictions
It's in your best interests to make sure you can keep the property out of the hands of the bankruptcy trustee. If you have equity in the property that you can't protect with a bankruptcy exemption, the trustee will sell it, pay the lender, give you the exemption amount, and use any money left over to pay unsecured creditors.
A reaffirmation agreement can be used to continue paying on a property that has a lien, but only if you can protect all of the property equity. If any of the terms of your loan agreement will change, both you and the creditor must agree.
In addition, as part of the bankruptcy process, either you or the lender must file the agreement in court. If you don't have an attorney, the agreement must be reviewed and approved by the bankruptcy court at a reaffirmation hearing. However, if you have a lawyer, they sign the agreement and testify that it will not put you in financial jeopardy.
The reaffirmation is subject to court approval. During the proceedings, the bankruptcy judge looks at how the reaffirmation would affect your post-bankruptcy finances as well as whether you can afford the payments. If the arrangement is not in your best interest or would cause you or your family undue hardship, the judge may reject it.
If it looks like you won't be able to make the payments after paying your essential living expenses, or if your personal liability for the loan balance owed is much more than the property is worth, you'll be rejected for a reaffirmation agreement.
Which Debts Should Be Affirmed?
Acknowledge secured loans, like home mortgages and car loans, only. Furthermore, only reaffirm if you are current on your debt and know you'll be able to make future payments. You should also look at the amount of equity you have in the asset when considering whether or not to reaffirm.
If you owe much more on a loan than the asset is worth, especially if it's a car loan, you do not claim it because the vehicle's value is likely to decline.
Repossession of Assets
Lenders can technically repossess a vehicle if a reaffirmation agreement is not completed, but this is uncommon if the debtor continues to make timely payments. The majority of lenders are looking for cash rather than collateral.
However, if the borrower wishes to keep the car, the lender can require a reaffirmation agreement. In this case, a reaffirmation agreement may be unavoidable. Unless you know you can repay the debt, do not sign a reaffirmation agreement.
When Should I Enter a Reaffirmation Agreement?
Because reaffirmed debt comes with the risk of leaving you with even more debt once the bankruptcy process ends, debtors should only consider reaffirmation agreements if:
Creditors strongly recommend this process
This is the only way to keep valuable assets
There's a strong possibility that they can make repay all debt
If your situation doesn't meet any of these criteria, meet with a bankruptcy lawyer at O'Bryan Law Offices, and we can come up with a solution for you. If you do decide to reaffirm a debt, it's usually worth your time to persuade the creditor to take less than you owe as full payment. Reaffirming a debt for more than the cost of replacing the property, on the other hand, is not a wise choice for most people.
How Do I Reaffirm a Debt?
A reaffirmation agreement is typically prepared by the creditor and sent to your attorney for review and discussion.
Prior to the entry of the discharge order, reaffirmation agreements must be submitted. The agreement usually takes effect when it is filed. If the Court has concerns, a hearing can be held for the reaffirmation agreement and require you to be present and answer questions. After such a hearing, it is not uncommon for the court to deny the reaffirmation agreement.
Call O'Bryan Law Offices Today
It is critical to think about whether bankruptcy is the best step for your financial well-being. Speak with an attorney as soon as possible if you're having trouble deciding on bankruptcy or you're struggling with loans and other types of debt. Speak with an experienced Louisville bankruptcy lawyer at O'Bryan Law Offices to learn more. For a no-cost, no-obligation consultation, please call 502-339-0222 or fill out our online intake form immediately. Our firm can examine your situation, discuss your options, and determine the best financial strategy for you.