Bankruptcy Attorney in Clarksville, IN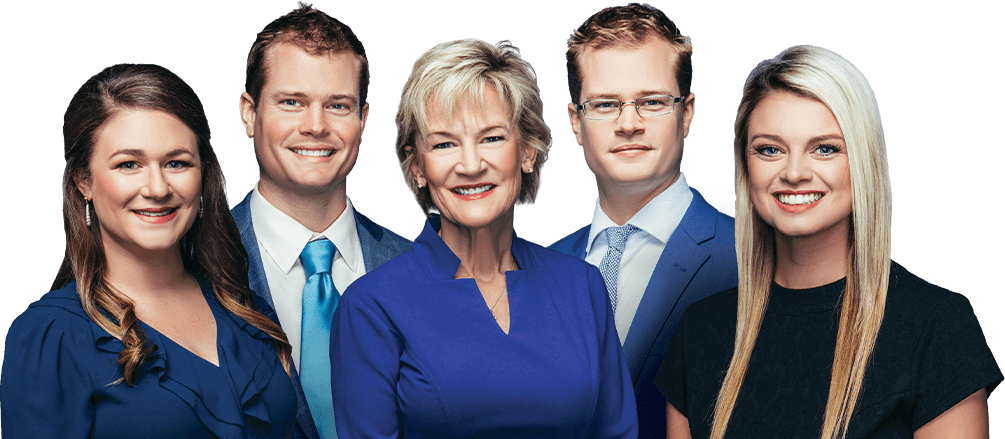 Experienced Clarksville, IN Bankruptcy Lawyers
Filing for bankruptcy can be a complicated but necessary process if you find yourself in financial trouble. Even one mistake while filing bankruptcy can cause the case to be dismissed. That's why having an experienced bankruptcy attorney in Clarksville, IN with you from the beginning is key.
At O'Bryan Law Offices, we've served Clarksville and the surrounding areas for over 30 years. We understand that filing for bankruptcy can be a last resort, and we will handle your case with the utmost professionalism and care. If you're considering bankruptcy, look no further than O'Bryan Law Offices. To schedule a free consultation with one of the Indiana bankruptcy attorneys, call us today at 502-339-0222.
Bankruptcy Cases We Handle
When deciding to file for bankruptcy, it can be overwhelming to know where to begin. At the O'Bryan Law Offices, we will evaluate your financial situation and determine which bankruptcy route is best for you. The two most common bankruptcy filings we deal with are Chapter 7 and Chapter 13.
In addition to bankruptcy, the O'Bryan Law Offices also offers legal advice about alternatives such as credit counseling, debt counseling, and debt consolidation for anyone looking at other options besides filing for bankruptcy. While we understand the desire to avoid bankruptcy, it is the only debt relief method that can guarantee you legal protection from your creditors.
When filing for bankruptcy with the O'Bryan Law Offices, not only will we help you throughout the legal process, but we will also help equip you with the proper tools to regain financial success. Before filing, your bankruptcy lawyer will discuss with you how to reach the highest credit score possible. We want more than anything for our clients to come out on top of this legal issue and remain debt free for years to come.
Chapter 7 Bankruptcy
Chapter 7 is often called "liquidation bankruptcy" and is one of the most common bankruptcy filings. Individuals filing for a Chapter 7 bankruptcy in Indiana will receive a court-appointed trustee overseeing the liquidation of nonexempt property, which will be used to repay their creditors. A Chapter 7 bankruptcy usually lasts between four to six months. At the end of the bankruptcy term, the court will typically discharge any remaining debt. The debts exempt from a discharge include alimony, child support, court fees, attorney fees, student loans, and most tax debts.
Chapter 13 Bankruptcy
Chapter 13 bankruptcy in Indiana is also known as the Wage Earners bankruptcy. This bankruptcy filing is suitable for individuals that make too much money to qualify for a Chapter 7 bankruptcy but have fallen behind on payments and other debts. Unlike a Chapter 7 bankruptcy, Chapter 13 is a reorganization of debts owed.
The reorganization plan in Chapter 13 allows the individual to pay off their debt over bankruptcy, which lasts between three to five years. While in a Chapter 13 bankruptcy, you will get to keep most of your assets, compared to a Chapter 7 where you only get to keep the bare minimum, like your house, vehicle, essential clothing, etc.
Other Practice Areas
In addition to bankruptcy, we also provide a wide range of other legal advice for the following:
How Can O'Bryan Law Offices Help You?
While our main focus at O'Bryan Law Offices is bankruptcy and other related practice areas, we also provide legal services for some family law cases, estate planning, and personal injury claims. Another way our law firm stands above the rest is that we offer full-service legal representation, and our attorneys are local with stellar reputations.
Full-Service Legal Representation
When you choose O'Bryan Law Offices for your bankruptcy filings, you get one bankruptcy lawyer assigned to you and two paralegals. Your legal team will be with you every step of the way during bankruptcy court and beyond. We will ensure you have all the proper documentation and are prepared for things like the 341 Meeting of Creditors and more.
At O'Bryan Law Offices near Clarksville, we not only want to help you through the bankruptcy process, but we also want to help you learn during the process as well. By the time your bankruptcy has been discharged, we hope to have equipped you with the means necessary to reach financial freedom.
Local Attorneys with Great Reputations
For over 30 years, our founding attorney, Julie O'Bryan, has served individuals and families in Indiana and Kentucky. The O'Bryan Law Office is a family-owned law firm where our bankruptcy attorneys handle each case carefully because we understand how intimidating it can be to file for bankruptcy.
Should You File Bankruptcy in Clarksville IN?
If you're behind on payments and struggling with debt, filing for bankruptcy might be for you. It can be challenging to recover from debt, almost like you're being buried by it. If you can relate, a Clarksville bankruptcy attorney at O'Bryan Law Offices would love to help.
Call O'Bryan Law Offices to Achieve Your Fresh Financial Start
If you're struggling with debt and aren't sure how to overcome it, the bankruptcy lawyers at O'Bryan Law Offices can help. You have options that an experienced bankruptcy attorney can help you with. Taking the first step towards financial freedom is a big decision we don't take lightly. To learn more about bankruptcy and the other ways to consolidate your debt, call our office today at 502-339-0222 to schedule a free consultation.
Other Areas We Serve
Conveniently Located
We have Four Convenient Locations & Offer Saturday & Evening Appointments at Our Blankenbaker Office.