Bankruptcy Lawyers in Hopkinsville, KY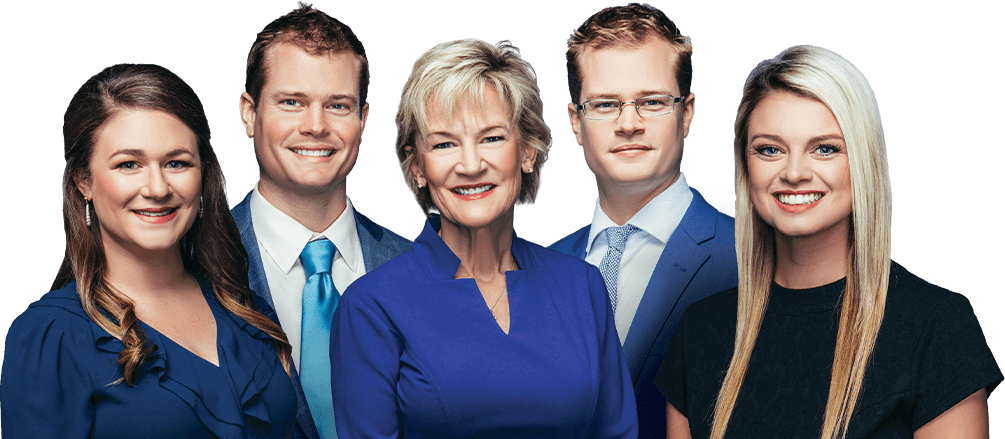 Top Hopkinsville, KY Bankruptcy Lawyers
Having a debt pile without the ability to pay it off can be defeating. Many people believe bankruptcy to be the worst decision they could ever make. They believe bankruptcy will cause them to lose everything and permanently ruin their credit. However, this is not the case. Bankruptcy can actually be a helpful resource in getting a fresh start financially. The bankruptcy lawyers in Hopkinsville KY at O'Bryan Law Offices are ready to help. Our legal team will explain the different types of bankruptcy, how the Kentucky bankruptcy process works, and what life after bankruptcy looks like.
O'Bryan Law Offices can offer a variety of bankruptcy solutions for clients going through financial difficulties. Our Hopkinsville attorneys have extensive experience and skill in bankruptcy law. Bankruptcy is a complex process, but fortunately, we're here to guide you from the beginning to the end.
If you need to discuss your options with a Kentucky bankruptcy attorney, call our office in Hopkinsville, KY at 502-400-4020. We offer free consultations and can't wait to help navigate you through this difficult time. Call us today to schedule an appointment and begin your attorney-client relationship with our team.
Why Should You File for Bankruptcy in Hopkinsville?
Everyone's financial circumstances are unique to their situation. While deciding whether or not you should file for bankruptcy can be complicated, there are many advantages to filing bankruptcy, including the following.
Bankruptcy can also help eliminate credit card debt and medical debt.
Types of Bankruptcy We Handle
Chapter 7 and Chapter 13 are the most common types of bankruptcy that are used not only by individuals but also by businesses. It's important to meet with a Hopkinsville bankruptcy attorney to determine which type is best for you and your situation.
Chapter 7 Bankruptcy
Chapter 7 bankruptcy is often referred to as "liquidation bankruptcy." This type of bankruptcy works by selling your personal assets to pay off credit card debt, medical bills, personal debt, and more. In Chapter 7, because you are selling many of your assets, you won't have to pay into a monthly repayment plan.
Chapter 13 Bankruptcy
Often referred to as "reorganization bankruptcy," Chapter 13 bankruptcy allows you the opportunity to repay all or a portion of your debts. A set payment is established depending on your income and expenses and is paid to a Chapter 13 Trustee that distributes payments to your creditors over a period of time lasting no longer than five years. Chapter 13 may be the better option for you if you have a stable job and income and want to keep all of your assets.
Should You Hire a Hopkinsville Bankruptcy Attorney?
While it is possible to file a bankruptcy case without the guidance of an experienced bankruptcy attorney, we don't necessarily recommend it. Most clients find that the process of bankruptcy is more stressful and confusing without a bankruptcy lawyer than they thought. Many people who file for bankruptcy have a better chance of having a successful case with a bankruptcy attorney. Your bankruptcy may stay on your credit report for 7 to 10 years; however, that all depends on the chapter of your bankruptcy.
You may want to look for a bankruptcy attorney if:
You don't want to go to bankruptcy court alone. Entering court without legal guidance can be quite intimidating. Having a bankruptcy lawyer with you can help put your mind at ease. Let us handle the difficult legal matter while you focus on getting your finances in order.
The paperwork overwhelms or confuses you. Bankruptcy requires mounds of paperwork. Having an attorney to assist you in filling out the paperwork correctly and submitting it on time can be extremely beneficial. Failing to fill out the forms correctly and submit them when they are needed can jeopardize your bankruptcy case.
You're constantly being harassed by creditors. Non-stop phone calls, letters, and emails regarding your debt can be stressful. When you work with a bankruptcy attorney, they can deal with your creditors instead of you dealing with constant harassment. An attorney will handle the legal issues associated with your bankruptcy case, so all you have to worry about is getting your finances back on track.
How O'Bryan Law Offices Can Help You
O'Bryan Law Offices offer various services compared to other law firms in our area. While our main focus is bankruptcy law, we also represent some family law cases, personal injury claims, and estate planning.
Our outstanding service, stellar reputation, and full-service legal counsel distinguish us from other Kentucky law firms.
Stellar Local Reputation
We have provided a variety of services over the past 28 years, which has provided us with peer recognition for our outstanding reputation. We've helped guide our clients through difficult situations, including:
Stop wage garnishment
Stop creditor harassment
Restoring credit
Save your car from repossession
Save your house from foreclosure
Bankruptcy and family law can be overwhelming and complex processes. Don't worry, we handle the challenging tasks pertaining to those fields, so you don't have to.
Full-Service Legal Counsel
We ensure that before we create your personalized debt-relief solution, we will fully understand your legal requirements. We can provide you with various bankruptcy options to ensure that you reach your financial goals in the most suitable way for you and your family.
Before filing your bankruptcy, we will discuss how to achieve the highest possible credit score and offer advice on which documents are needed to file a Chapter 13 or Chapter 7 bankruptcy and how to become free of debt.
We help our clients achieve financial success in the future. We know you don't want to fall back into financial trouble after filing for bankruptcy, and we don't want that for you, either.
Exceptional Service
When we're representing you, whether it's your personal bankruptcy, car accident, or other related practice areas, we stay in contact and continue communication with you. You will receive nothing less than the very best from our outstanding lawyers.
Our Hopkinsville team works to ensure that we devise the best possible plan and make the best decisions for you and your legal situation. We are here to answer all of your questions about the types of bankruptcy, bankruptcy do's and don'ts, bankruptcy mistakes to avoid, and how often you can file for bankruptcy.
Along with our bankruptcy services, our law firm also offers legal consultations regarding credit counseling, debt consolidation, and debt counseling for those clients that want to explore other options. We understand the hesitation surrounding bankruptcy, but it truly is the only debt relief option that can guarantee legal protection from your creditors.
Visit our website or call our Hopkinsville office for more information about what options are available to you or to schedule an appointment for your free consultation.
Achieve a Fresh Start with O'Bryan Law Offices
Contact the Hopkinsville, KY location of O'Bryan Law Offices if you have any questions about your bankruptcy options. A Hopkinsville attorney with our firm is ready to set you up for a successful financial future. During your free consultation with us, we will discuss what the Kentucky bankruptcy process entails, as well as attorney fees, filing fees, bankruptcy forms, and more. We'll also counsel you on the debts that you cannot discharge, such as child support. Call today at 502-400-4020 to schedule your appointment with us.
Other Areas We Serve