Bankruptcy Do's And Don'ts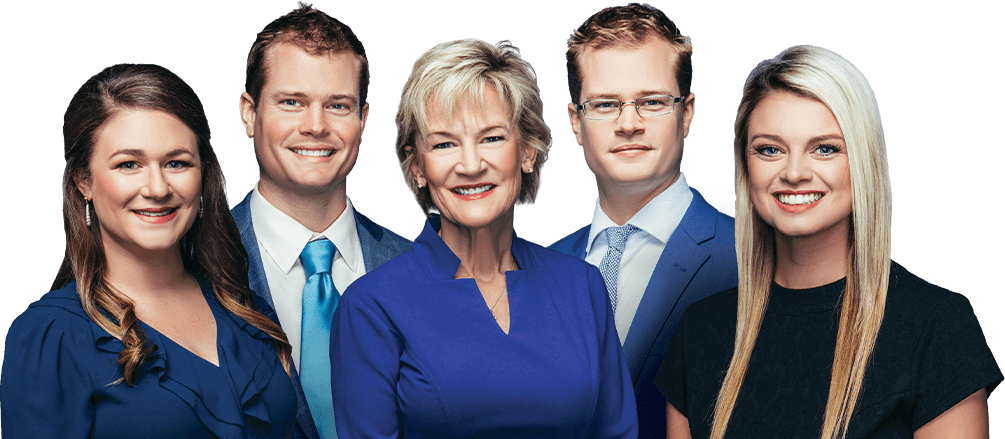 Guidelines for Bankruptcy
The legal right to a fresh start under the U.S. Bankruptcy Code comes with responsibilities. Even if you're not sure that bankruptcy's right for you, try to keep these ideas in mind as you deal with your debt problems. Following these do's and don'ts will protect your future ability to take full advantage of your rights under bankruptcy law.
When you consider filing for bankruptcy, it's important to work with an experienced bankruptcy attorney throughout the process. At O'Bryan Law Offices, our Louisville bankruptcy attorneys evaluate your case individually before suggesting further action. We can help you manage your financial problems and navigate the bankruptcy process with relative ease. To schedule a free consultation and establish an attorney-client relationship with us, please call 502-339-0222 today.
We are an approved credit counseling agency with extensive experience in the following areas:
Chapter 7 Do's and Don'ts
Filing bankruptcy can feel overwhelming, especially when you have a stressful mortgage, car loan, or have medical debt piling up. Luckily, we have compiled a list of best practices (and worst practices) for your bankruptcy filing. The bankruptcy lawyers at O'Bryan Law Offices are here to help you get your financial affairs back on track.
What to Do During Chapter 7
Below, we outline tips to help your bankruptcy case go more smoothly.
Be honest with both your bankruptcy attorney and your bankruptcy trustee. Lying, concealing personal accounts, and trying to hide assets will only hurt you in the end. Disclose all necessary financial records and other information to your bankruptcy trustee, your bankruptcy attorney, and to the bankruptcy court as required.
List all of your creditors for both secured debts and unsecured debts. If you forget to list certain creditors, they will be unaffected by the automatic stay and can continue to harass you.
Stay up to date with certain payments. Any property that you plan to keep after the bankruptcy discharge should have current payments. If you do not plan to keep certain property, you should list those creditors on your bankruptcy filing.
Ask questions. Any time you don't understand the bankruptcy process, or if you just need a little help, reach out to your bankruptcy attorney. Our law firm is here to help you do everything that the bankruptcy court requires in a timely manner. This includes properly filling out all official bankruptcy forms.
What Not to Do During Chapter 7
In this section, we stress what not to do during your bankruptcy case. Doing any of the below actions might get you in trouble with the bankruptcy courts. Certain actions may even be illegal.
If you listed a creditor, don't continue to pay them. Part of the benefits of filing bankruptcy is the ability to stop creditor harassment. If you still receive calls from creditors after you file, refer them to your bankruptcy lawyer.
Don't transfer assets to friends or relatives. If you transfer property to a family member before filing for Chapter 7 bankruptcy, the bankruptcy court might look at your case unfavorably. If you want to save certain assets, such as your car or your home, there are other ways to achieve this.
Do not lie about your assets. The Chapter 7 means test requires that you disclose all of your assets. This helps determine whether or not you can afford to pay your creditors. It also determines whether or not you qualify for Chapter 7 bankruptcy. Be sure to include the following assets in your means test:

Bank accounts
Tax returns
Insurance money
Retirement funds and retirement accounts
Child support
Secured property
Exempt property

Don't try to handle the bankruptcy case on your own. Consult with a consumer bankruptcy attorney to ensure that you properly file your bankruptcy petition and complete all bankruptcy forms as required. 
Chapter 13 Do's and Don'ts
When you file for bankruptcy, you establish what is called your "bankruptcy estate." It's important to do your research prior to filing to ensure that you don't make a mistake or file the wrong bankruptcy chapter.
What to Do During Chapter 13
This section contains tips for what to do during Chapter 13 bankruptcy.
Take your time and be patient. A bankruptcy petition is more than just a request to file. It's a sworn statement that you make to the bankruptcy court. If any of your forms are missing or incorrect when you file for bankruptcy, you risk the dismissal of your case.
Sign up for a credit counseling course. Just because this step is required to complete the process doesn't mean that it's pointless. Before you can file, you must take a credit counseling course. O'Bryan Law Offices offers both credit counseling and debt counseling, so we can help you with this step.
Gather all documents about your financial situation. This includes your tax returns, your W-2 forms, bank account statements, and more. Speak with your bankruptcy attorney for a full list of everything you need to file.
Be honest with your bankruptcy lawyer. It's important that you notify your attorney of any potential criminal prosecution and disclose lawsuits you may be a part of. Any sensitive or confidential information that you share with us will always be protected.
What Not to Do During Chapter 13
Below, we list the actions that you should avoid during the Chapter 13 process.
Do not sell property without court approval. Approval from the court is required for you to sell certain secured property. This helps the court make sure that debtors don't try to hide their assets.
Do not acquire new debt or borrow money. The purpose of bankruptcy is to help you get out of debt, not into more of it. Bankruptcy courts require debtors to notify them if they intend to use credit while they're in the middle of their bankruptcy case. In this way, the court can protect you from being taken advantage of by predatory creditors.
Don't fail to disclose other sources of income or inheritances to your attorney. Maybe you were recently in a car accident, and you're receiving payments from an insurance company. Let your attorney know about this part of your financial life. If you don't, these outside sources of revenue might complicate your case and cause it to take much longer.
Can I File Bankruptcy Without a Lawyer?
For detailed advice about your situation and your options, there's no substitute for talking to an experienced bankruptcy attorney. We have years of experience with bankruptcy law and do not recommend filing bankruptcy without the help of an experienced attorney. Contact us at O'Bryan Law Offices with convenient locations in Louisville, Frankfort, or New Albany to Schedule a Free Consumer Bankruptcy Consultation.
Should I File Bankruptcy?
Many people envision bankruptcy to be the worst financial decision you could ever make. However, there are many situations in which it's actually the best possible option. The laws surrounding bankruptcy exist specifically to help consumers overcome crippling debt. Many people find a renewed sense of financial security after filing bankruptcy, as they can finally shed their medical debts, credit card debts, and other unexpected expenses.
O'Bryan Law Offices can help you file for bankruptcy, rectify your financial situation, and help you out from under crushing debt. Hundreds of thousands of people file bankruptcy every year. Even though the dip in their credit score hurts at first, the effects won't last forever.
What to Do Before Filing Bankruptcy
Stay current on your payments on home mortgages or car loans unless you are willing to give those assets up to the creditor.
Contact a lawyer before you make any major financial decision or commitment.
Sell assets for fair market value rather than deep discounts if you need to raise cash.
Make sure that your list of debts is complete and accurate. You can't discharge a debt that isn't listed on your bankruptcy schedule.
Be honest with your bankruptcy lawyer about your income and assets. Otherwise, you could jeopardize your discharge or even be indicted for bankruptcy fraud.
Also, DO find out the fair market value of home and vehicle: If you own a home or car, it is good to know how much these assets are worth. If you have more than one mortgage or lien on your home, we may be able to assist you in removing the second or subsequent mortgage through bankruptcy.
DO an inventory of what you own: In Chapter 7 bankruptcy, your nonexempt assets can be sold, or liquidated, to pay your creditors. Therefore, before you file bankruptcy, it is a good idea to understand the nature of your assets in order to determine whether or not these assets will be subject to liquidation in Chapter 7.
What Not to Do When Filing for Bankruptcy
You'll want to avoid the following bankruptcy mistakes if you're considering filing for bankruptcy:
Avoid using your credit cards for six months prior to filing for bankruptcy, especially for cash advances. You might have to pay back an otherwise dischargeable debt.
Don't pay more than $600 on debts owed to family members.
Don't borrow from your 401(k) account to pay bills.
Don't pay down any unsecured credit within 90 days of your expected filing date.
Don't make more than one payment at a time on any debt if you're leaving other bills unpaid.
Don't try to shelter your assets by transferring them to others for less than fair value.
Contact O'Bryan Law Offices for Help With Bankruptcy Do's and Don'ts
Observing these bankruptcy do's and don'ts will help set you up to make the most of your right to debt relief under the Bankruptcy Code. For dependable advice from an experienced bankruptcy lawyer about your own situation or particular debts, contact us at O'Bryan Law Offices or visit any of our Kentucky or Indiana locations.
In short, playing games with the system is dangerous. At O'Bryan Law Offices, our attorneys fully understand how the bankruptcy laws apply to your situation and will keep you away from any of these pitfalls. Information provided during the initial consultation is privileged through attorney client relationship.
We are a debt relief agency. We help people file for bankruptcy relief under the Bankruptcy Code.