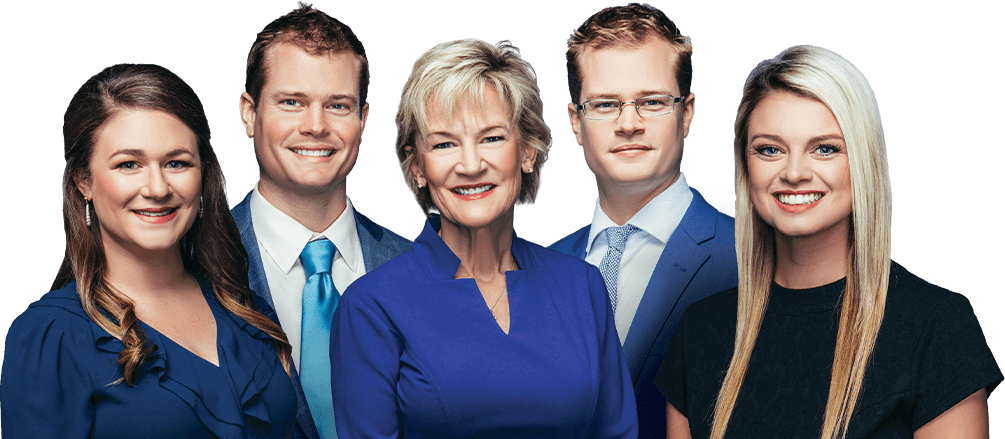 Common Myths About Bankruptcy
There are a lot of misconceptions and myths about bankruptcy, and our lawyers hear new ones all the time from prospective clients. The unfortunate thing is that many of these myths prevent people from getting the help they need. The best way to find out whether bankruptcy is right for you is to talk to an experienced bankruptcy attorney.
At O'Bryan Law Offices, we have helped thousands of people in Kentucky and Indiana get out from under crushing debt burdens and then rehabilitate their credit. Contact our law firm for a free consultation about your bankruptcy options. Call our office today at 502-339-0222. A bankruptcy attorney with our firm will have an in-depth understanding of current bankruptcy laws. This will help us to advise you on a number of financial topics, including credit scores, credit card balances, bankruptcy court issues, tax benefits, good debt, bad debt, and much more.
Is It Shameful to File Bankruptcy?
No, absolutely not. Nobody should feel that "only deadbeats file bankruptcy." That simply isn't true. In fact, bankruptcy as a financial concept dates back to 1542. The first official bankruptcy laws were enacted under Henry VIII in England. In other words, people have been filing bankruptcy since the sixteenth century.
Declaring bankruptcy is a way to relieve the financial burden you feel from medical debt, income taxes, your spouse's debt, child support, and even different loan types. Regardless of why people file, there is nothing wrong with wanting a fresh start financially. If you have mounting debts, bankruptcy can help you regain control of your life.
Bankruptcy even has several benefits, including the automatic stay. The automatic stay prevents creditors from harassing you. If a creditor violates the automatic stay order and continues their phone calls, they might face serious penalties.
Keep in mind, however, that becoming debt-free isn't instantaneous, nor is it without certain consequences.
What Are the Disadvantages of Filing Bankruptcy?
Even though a bankruptcy case can really help in achieving a fresh start, it does have some downsides.
Below, we list some important negatives to the bankruptcy process:
Tax debts are not dischargeable.
Your score will take a hit on your credit report until you work to rebuild it.
Bankruptcy law requires that you wait a certain amount of time before you can start the bankruptcy process again.
Student loan debts are not removed by bankruptcy.
You will probably lose the credit cards you currently have.
You will not lose all your property, but you might lose certain expensive or luxury items.
Your free credit report and hard credit checks will show bankruptcy filings on your credit history for a certain number of years.
Getting a mortgage or personal loans, even with a decent credit score, may be more difficult.
Court records will contain your name and information after you file.
7 Common Bankruptcy Myths
All this being said, one of the most common myths is that bankruptcy is something to be ashamed of. The truth is that it's not. In fact, bankruptcy makes sense for a lot of people. Nearly 400,000 people filed for bankruptcy in 2021, according to the Administrative Office of the United States Courts. 
For some people, bankruptcy is their only option. For others, it happens as a result of excessive medical bills, job loss, and many other reasons. As a debt relief agency, O'Bryan Law Offices believes that everyone deserves a fresh start financially. That's why we're here to offer bankruptcy relief to consumers and businesses in Kentucky and Indiana. Every year, we help hundreds of families with their Chapter 7 bankruptcy and Chapter 13 bankruptcy filings.
Other Common Bankruptcy Myths
You should pay off all your debts as quickly as you can.
All types of debt negatively affect your credit score.
Only financially irresponsible people file for bankruptcy.
Bankruptcy is a very difficult process.
You can only file for bankruptcy once in your life.
You will lose everything if you file for bankruptcy.
Experienced Louisville Bankruptcy Attorneys
This is just a sample of the wrong ideas people have heard about bankruptcy. If you know of other bankruptcy myths, we'd be glad to hear from you. In addition, if you need help with debt problems of your own, we're ready to help. Contact us at O'Bryan Law Offices in Louisville, Frankfort, or New Albany for a free consultation. We can help you with bankruptcy relief, paying your creditors back, and even filing Chapter 7 bankruptcy. No matter your financial situation, we've got a solution for you.