Covington Bankruptcy Lawyers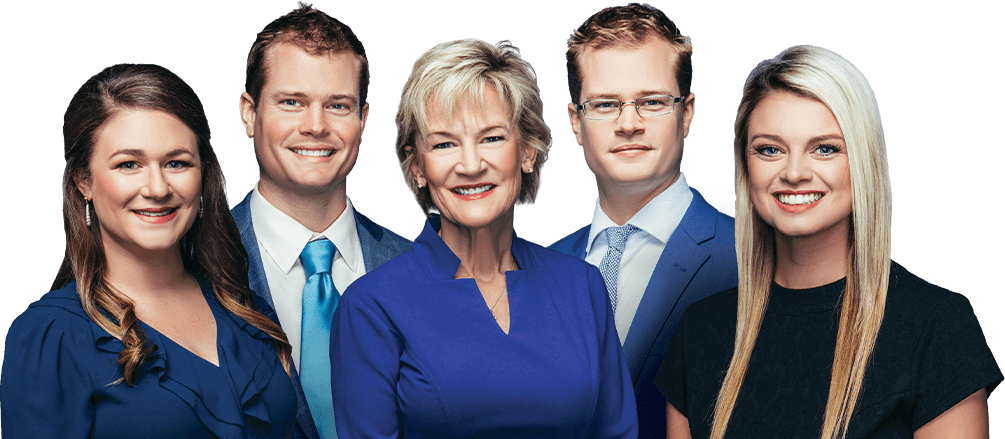 Experienced Covington Bankruptcy Attorneys
Are you feeling overwhelmed and crushed by debt? Is it difficult for you to get control of your finances? Fear not; there is hope for you. The Covington bankruptcy lawyers at O'Bryan Law Offices understand the anxiety that can come with less-than-ideal finances. That's why we dedicate our practice to helping the citizens of Covington, KY achieve debt relief. Bankruptcy may sound like the worst option, but for many people, it's actually the best.
The bankruptcy process allows consumers to use the legal system to achieve a fresh start financially. A KY bankruptcy attorney with our law firm can help you through every step of your bankruptcy filing. We can even give you advice on how to build credit, which bankruptcy chapter is right for you, and many other legal issues. To schedule a free consultation with a premium bankruptcy lawyer with decades of experience, please call O'Bryan Law Offices at 502-339-0222.
Are You Filing for Bankruptcy in Northern Kentucky?
Bankruptcy law can be complicated and difficult to navigate on your own, especially if you haven't handled any bankruptcy cases before. You might think that a DIY bankruptcy is a good choice, or that a debt consolidation company can help you. Unfortunately, those two options are almost never a better idea than working with a qualified bankruptcy attorney.
Bankruptcy attorneys adhere to strict ethical standards when practicing law, which means you can rest assured that you're getting the help and guidance you need. Oftentimes, debt consolidation loans come with high interest rates, meaning you end up paying significantly more than what you owed. And DIY bankruptcy risks having your bankruptcy case dismissed.
In other words, when you're filing bankruptcy, it's better to be safe than sorry. Achieving lasting debt relief can be challenging, which is why our law firm does more than get you through the bankruptcy process. We also offer financial advice and counseling on building your credit, getting relief from debt, and much more.
Experienced and Compassionate Kentucky Bankruptcy Lawyers
Many law firms will claim they care about your situation, but when it comes down to it, they're unable to show you that they care. At O'Bryan Law Offices, our bankruptcy lawyers are compassionate with extensive experience in their fields. We've seen countless cases and helped countless Kentucky residents get their lives back on track. That's why we practice law – to serve the communities that we ourselves come from.
Our law firm handles multiple bankruptcy case types under the Bankruptcy Code. However, the following two chapters are the most popular overall.
Chapter 7 Bankruptcy
Also called liquidation bankruptcy, Chapter 7 bankruptcy aims to get rid of the uncontrolled debt in your life. Successful Chapter 7 filings can discharge, or wipe out, most forms of unsecured debt. Examples of debts that consumers can discharge through Chapter 7 include credit card debt, medical bills, unsecured loans, and much more.
Keep in mind that Chapter 7 is generally reserved for those who cannot afford to pay back their debts. For this reason, you'll need to pass the Chapter 7 means test. The test basically measures whether or not you financially qualify for Chapter 7. If you make too much money, you'll have to file for Chapter 13.
Chapter 13 Bankruptcy
Chapter 13 bankruptcy is also known as a reorganization bankruptcy. It essentially helps consumers and businesses with restructuring their debts to partially pay back their creditors. When you make too much money to file Chapter 7, you will file Chapter 13.
When you begin the Chapter 13 process, you will agree to a repayment plan. However, your debts will be partially reduced, so you'll have less to pay over time. Our bankruptcy lawyers believe in the power of bankruptcy law. It can give you the breathing room you need to get your finances back on track.
If you're being constantly harassed by debt collectors, steadily taking on more debt, and you're unsure of where to turn, consider speaking with a bankruptcy attorney. We can advise you on the best course of action for your situation.
Do I Need a Bankruptcy Lawyer?
While you can proceed with your bankruptcy case without the help of an experienced bankruptcy attorney, we usually don't recommend it. Most clients find that the bankruptcy process is far less stressful and confusing with legal aid. Additionally, many people have a better chance of a successful case when they work with bankruptcy lawyers. Depending on the chapter of bankruptcy you file, it may stay on your credit report for 7 to 10 years. Getting it right the first time is a must.
If any of the following apply to you, it may be time to look for a KY bankruptcy attorney.
You don't want to go to bankruptcy court alone. Going to court without legal help is very intimidating for many people. Having a bankruptcy attorney at your side can help ease your mind. We'll handle all the heavy lifting and legal matters while you get your finances in order.
The paperwork overwhelms you. Bankruptcy often requires a significant amount of paperwork. Having an attorney can help ensure that you fill out all required paperwork correctly and submit it on time. Failing to do this can put your bankruptcy case in jeopardy, so it's a good idea to hire a professional.
You're being harassed by your creditors. Constant phone calls, letters, and emails about your debts can result in a high level of stress. When you work with a lawyer, have them deal with your creditors instead. They'll handle all your legal problems so you can focus on getting your finances back on track.
What to Consider When Looking for a Bankruptcy Attorney
So, you've decided to look for a KY bankruptcy attorney for your case. How do you know which attorney is right for you? Below, we outline the traits that great bankruptcy lawyers tend to have.
Focuses on bankruptcy: Many attorneys dabble in multiple practice areas at once. Rather than choosing a lawyer who divides their practice between bankruptcy and personal injury, go with a lawyer who focuses primarily on bankruptcy. They will be more up to speed on all the latest changes and requirements in this particular practice area.
Choose experience: We always recommend asking about an attorney's level of experience. How long have they been practicing in the area of bankruptcy law? How many successful cases have they handled?
Choose a lawyer serving Covington: Along with understanding all federal bankruptcy laws, your attorney should be well-versed in the local laws that affect your case. Local bankruptcy lawyers are your best bet when it comes to filing for bankruptcy in Covington, KY.
Choose compassion: Many law firms simply want to get clients in and out as quickly as possible so they can rack up the pre-filing attorney fees. Instead, go with a firm that genuinely cares about your situation. Local firms with good reputations and extensive experience are more likely to provide compassionate help with your legal needs.
Benefits of Hiring a Bankruptcy Attorney
Working with a Covington KY bankruptcy attorney has many benefits. Aside from helping you through the bankruptcy process itself, bankruptcy lawyers can help in the following ways.
Determining whether bankruptcy is the right choice for you
Helping you figure out which chapter is right for you (Chapter 7 or Chapter 13)
Advising you on which assets you can keep and which ones you cannot
Informing you of any potential tax consequences you may face
Helping you deal with your creditors and debt collectors
Why Should I Choose O'Bryan Law Offices for My Bankruptcy Case?
At O'Bryan Law Offices, we are genuinely invested in the success of our clients' cases. Not only will we advise you on the best course of action during your free consultation, but we'll also be there for you every step of the way. Filing for bankruptcy can be a very stressful time, especially when you're already struggling with debt. A Covington, KY bankruptcy attorney with our firm will be there for you every step of the way with compassion and experience.
Other Areas We Serve
Call O'Bryan Law Offices Today to File Bankruptcy in Covington, KY
At O'Bryan Law Offices, we pride ourselves on our ability to connect with people. Not only do we use our knowledge and experience in bankruptcy law to help our clients file successfully, but we also take the weight off their shoulders. We will help guide you through the process of filing for bankruptcy, advising you of how to achieve a successful case. To schedule a free consultation with a Covington, KY bankruptcy attorney, please call our office at 502-339-0222 today.