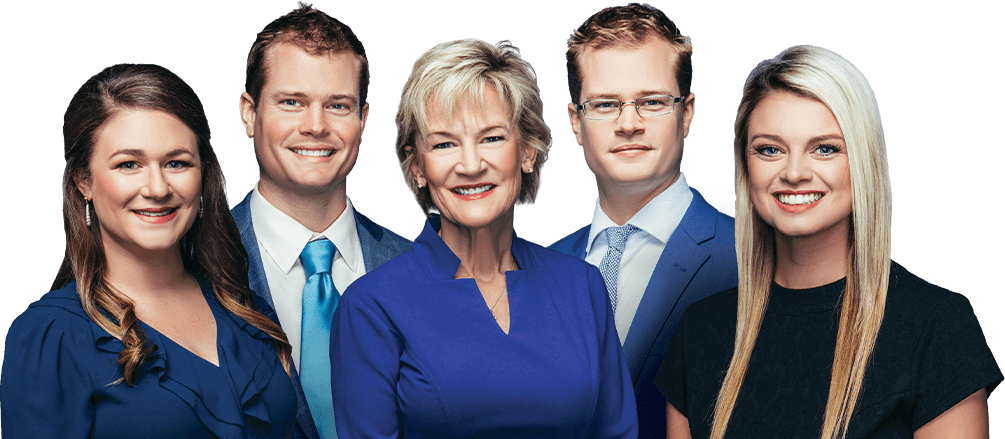 What are Advantages of Filing Bankruptcy?
While it is true that filing bankruptcy can affect a person's finances, for many, filing is the best option. Every person's financial circumstance are unique to his or her situation. Deciding if or when to file for bankruptcy is a complicated process and the consequences of making the wrong decision can be considerable. It's important to consult with an experienced Louisville bankruptcy attorney to determine your best options. Oftentimes, those struggling with the decision ask, "What are the benefits of bankruptcy?"
There is nothing more stressful than being in debt. When you add nonstop creditor harassment to the mix, the situation becomes much more challenging. Victims of collection harassment are familiar with the uneasy feeling of being tormented anytime the phone calls, especially if it rings repeatedly throughout the day. While most individuals believe there is no way to halt creditor harassment, there are legal options.
The first step is to accept that doing nothing will not bring it to an end. Unfortunately, collection companies have an inexhaustible supply of employees whose main job function is to make calls at all hours of the day and night. So, how can you put a stop to it?
The automatic stay imposed by bankruptcy prevents creditors from harassing you. When you petition for relief under any chapter of the United States Bankruptcy Code, one of the most essential benefits of bankruptcy becomes apparent. Collections come to a halt, and your creditors are forced to abandon you. The automatic stay, sometimes known as the automatic stay, is a provision of the bankruptcy procedure that protects the federal debt relief system. 
Stop Harassments
Filing for bankruptcy will stop the harassments. Collections come to a stop, and your creditors have to leave you alone. Once you file for bankruptcy, the court automatically issues a stay against all debt collection activity. This does not cancel your debt, but it does mean that calls or letters from debt collectors cease. 
In most cases, declaring bankruptcy will end wage garnishment. A garnishment is very likely the next step if you are already behind on payments to a creditor or have a pending lawsuit, and it may be in your best interest to file bankruptcy sooner rather than later. This prevents that creditor from garnishing the money you need to pay your bills and put food on the table.
The majority of wage garnishments begin when a creditor initiates a lawsuit against a client for nonpayment, such as a credit card company or a bank. This category includes banks that sue homeowners after a foreclosure. If they win in court, they will be awarded a judgment against the individual. They can now get a garnishment order as a result of the judgment. The court order is delivered to the person's employer.
Wage garnishment can be stopped by filing a chapter 7 or chapter 13 bankruptcy. Creditors will no longer be able to pursue you once you have filed and received a case number. In a chapter 13, you will use plan installments to repay your creditors, including the one that is attempting to garnish your wages. They can't pursue any more action against you in a chapter 7 bankruptcy as long as the debt is dischargeable.
Stop Wage Garnishment
Not only does the automatic stay interrupt standard collection calls and letters, it also covers other actions.
Stop Foreclosure and Repossession
If your house is about to go up for foreclosure, you can block the sale by filing for bankruptcy. The filing of a bankruptcy petition triggers an "automatic stay," which prevents the foreclosure from proceeding. The bank is unable to foreclose on your property due to the automatic stay. It also makes it impossible for the bank to recover its obligation. As a result, foreclosure must be put on hold while the bankruptcy is being processed.
If you've completed your filing for bankruptcy, having your existing obligations discharged may make the bank more likely to approve your loan modification. After a Chapter 13 bankruptcy, a payment plan might help you get back on track with your mortgage after three to five years. If you file for bankruptcy after your property is sold in foreclosure, you will miss out on this chance. Speak with a loan modification lawyer Kentucky to learn more.
Stop Foreclosure and Repossession
Bankruptcy can relieve the pressure of mortgage defaults. If you can "exempt" an asset, this means the asset is protected from being seized during the bankruptcy. Some exemptions will protect up to a certain dollar amount, while other exemptions will cover the entire value of the asset.
One of the best-kept secrets about bankruptcy is that it has a favorable impact on credit for those who file for Chapter 7 or Chapter 13 debt relief in a responsible manner. When you think about it, this makes sense. People who should file for bankruptcy are usually individuals whose credit can't get much worse. They can get rid of a lot of old unsecured and secured debt by filing for bankruptcy, and they can't have a discharge for another eight years. These variables increase their creditworthiness on their own.
It is necessary to have access to credit in order to fully participate in American culture. As bankruptcy attorneys, we believe it is just as vital to help you rebuild your credit as it is to receive financial relief. For a little cost, we now provide credit repair services. If you are interested, please contact our office. You should be able to get a car loan at a better market rate in a year or two. You should be able to buy a property at a reasonable loan rate within two years.
Restore Credit
Although most worry about credit ranking delays when filing for bankruptcy, many debtors actually start improving their credit scores after they file for bankruptcy. Once a person's dischargeable debts are cancelled, this allows them to move forward with a clean slate to begin rebuilding his or her credit.
More Bankruptcy Advantages
Your attorney can file a contempt of court case against a creditor who tries to collect a debt from you after the court has granted your automatic stay. Criminal procedures, government tax audits, child support or alimony, or co-signers and co-debtors are not affected by an automatic stay. If you want to keep your house, keep your car, or restructure your finances, bankruptcy may be the best option. Some people consider consumer proposal vs bankruptcy, be we usually advise against this. Read our related blog to learn more about why a bankruptcy filing may be preferable to a consumer proposal.
We've already covered some of the biggest ways that bankruptcy helps individuals rearrange and improve their finances. Below, we cover more significant ways that bankruptcy helps countless people every year get out from under crushing debt.
Eliminate Credit Card Debt
Most or all unsecured, nonpriority debt will be discharged (wiped away) in a Chapter 7 bankruptcy. Medical bills, personal loans, and the majority of credit card debt are examples of unsecured, non-priority debt that can be discharged in bankruptcy. Child support and some tax obligations are examples of non-dischargeable priority debts that you will be liable for paying.
In a Chapter 13 bankruptcy, you repay your creditors in full or in part over the course of three to five years under a repayment plan. Only a part of your unsecured, non-priority debt, such as credit card debt, is generally covered by the plan. Most Chapter 13 filers pay just a tiny portion of their credit card and other unsecured obligations, and the remaining credit card amount is dismissed at the conclusion of the payback period. Contact an experienced attorney to determine if you can eliminate credit card debt through bankruptcy.
In many situations, filing for bankruptcy under Chapter 7 or Chapter 13 might give you the relief you require. Individuals receive a discharge from unsecured obligations, such as medical debt, under Chapter 7, a popular kind of bankruptcy. Chapter 13 is also a popular choice for people who want to safeguard their income and assets by reducing unsecured debts and forming a court-approved extended payment plan. Contact an attorney to determine if you can eliminate medical debt through bankruptcy today.
Contact O'Bryan Law Offices Today
If a creditor tries to collect a debt from you after the court has granted your automatic stay, your attorney can bring a contempt of court action against them. However, an automatic stay does not stop criminal proceedings, government tax audits, child support or alimony, or co-signers and co-debtors. If you're looking to save your home, save your car, or reorganize your finances, bankruptcy might be right for you.
Everyone's financial situation is unique to them. Deciding to file for bankruptcy should be a well informed decision. At O'Bryan Law Offices, we offer a free consultation to answer the questions you may have about the drawbacks or advantages of filing for bankruptcy. We're a family-owned firm with years of experience helping clients get back on their feet. For more information, call O'Bryan Law Offices at 502-339-0222 to schedule your free consultation.