Bankruptcy Attorneys Indianapolis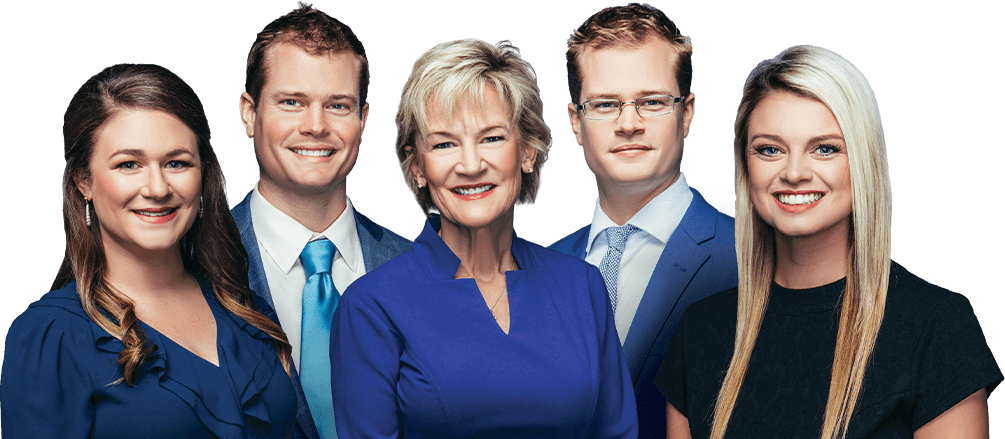 Skilled Bankruptcy Attorneys in Indianapolis, Indiana
Many believe that filing for bankruptcy is only for people that don't know how to manage their finances or that you can't recover from it. In fact, both of those statements are far from the truth.
When a person encounters an emergency, they can end up with a mountain of medical bills, miss work, and more. This can lead to getting behind on payments you may have managed well in the past. Individuals facing these financial problems may have never thought they would be on the cusp of bankruptcy, but we're here to tell you that it's ok.
There are many "get out of debt quick" schemes, and that's exactly what they are – schemes. These debt relief options may promise financial freedom in a matter of months or no more debt at all, but that's not possible. People that sign up for these types of financial programs can end up being in more debt than before when those promises fall flat.
If you're looking for debt relief and to improve your financial future, the bankruptcy attorneys at O'Bryan Law Offices are here to help. Our Indianapolis bankruptcy lawyers will explain the filing process, what happens during the bankruptcy, and why having legal representation is key.
To schedule a free consultation with an Indiana bankruptcy lawyer at O'Bryan Law Offices, call 502-339-0222 today.
Experienced Indianapolis Bankruptcy Lawyer
Filing for bankruptcy can be overwhelming. First, you need to determine if you qualify for Chapter 7 or Chapter 13. Then the paperwork, meeting of creditors, and everything else that follows a bankruptcy filing can feel like a never-ending process.
Before you file for bankruptcy, call the Indianapolis bankruptcy attorneys at the O'Bryan Law Offices. Our attorneys will help guide you through the process from beginning to end.
Founding attorney Julie O'Bryan is a board-certified consumer bankruptcy attorney with years of experience handling Indiana bankruptcy law. The O'Bryan Law Offices provide exceptional legal representation for those filing for bankruptcy and will provide you with the same quality legal services.
What Happens When You File Bankruptcy?
When you file for bankruptcy, you may finally be able to relax. Once you've filed, the creditors can no longer call you to collect debts and cannot pursue legal action against you regarding those debts. This benefit is referred to as an "automatic stay."
Depending on which type of Indianapolis bankruptcy you have filed will determine what happens next. Below, we will explain how both Chapter 7 and 13 bankruptcies work in Indiana.
How Does Chapter 7 Work in Indiana?
Chapter 7 bankruptcy is much shorter than Chapter 13, but you risk losing most or all of your assets. Once you file, you will need to complete the process below.
Counseling: Within 180 days of filing, you must take an approved credit counseling course.
Filing: You must list all your property, creditors, exemptions, income, transactions, and other information on the bankruptcy documentation.
Bankruptcy trustee approval: Once you've completed the required documentation, your trustee will verify the information using tax returns, paychecks, and bank statements.
Creditor meeting: You'll attend a 341 creditor meeting with your trustee and answer any questions about your submitted paperwork. It's not unusual for the creditors to not attend.
Budget counseling: 60 days after the creditor meeting, you must attend another credit counseling course. It's important to keep up with the certificate, or the court could close your bankruptcy.
Discharge: Once the court has your certificate of completion, they will usually discharge your debts.
This process usually lasts between four to six months. Your nonexempt property will be liquidated during this time to repay your debts. The only property you can keep from your Chapter 7 bankruptcy will be things deemed necessary to maintain your lifestyle, like clothing, vehicles under a certain value, appliances, etc.
How Does Chapter 13 Work in Indiana?
Chapter 13 bankruptcy is very similar to Chapter 7, with some exceptions. Your Chapter 13 bankruptcy involves a repayment plan, so that's where most of the differences between the two lie. Chapter 13 also takes three to five years to complete because you're repaying your debt with that repayment plan instead of a trustee liquidating all your assets for payment.
In addition to the credit counseling courses and other meetings, your Chapter 13 bankruptcy will involve meetings with your creditors and trustee regarding your repayment plan. There is a process of approving that plan that might take several meetings for everyone to agree on since the creditors can give input on the repayment plan.
What Are the Benefits of Bankruptcy?
Filing for bankruptcy might have a negative connotation, but there are benefits to choosing bankruptcy when searching for financial relief. The benefits of bankruptcy are:
Relief from creditors: Once you file your bankruptcy petition, creditors can no longer contact you to collect debts.
Automatic stay: After you've filed, creditors can no longer contact you about your debt or take legal action against you regarding your debt. The automatic stay covers you until your bankruptcy has been discharged or your repayment plan has been approved.
Court-appointed trustee: When you file for bankruptcy, you'll be assigned a court-appointed representative to navigate your bankruptcy and communicate with creditors on your behalf. During a Chapter 13 bankruptcy, they will process your repayments.
Keep some assets: One of the biggest misconceptions is that you lose everything when you file for bankruptcy. However, depending on the type of bankruptcy you file, you could keep all or some of your assets. In Chapter 13, you'll most likely keep all your assets. But in Chapter 7, you may only be able to keep some valuables.
Avoiding foreclosure and repossession: Chapter 13 can help you delay or prevent foreclosure or stop car repossession. Depending on the exemption laws, you might be able to keep your car.
Certain back taxes can be dismissed: Most tax debts can't be dismissed from bankruptcy, but older tax debts may be eligible for discharge. In order to be eligible for dismissal, they must file income taxes and be older than three years.
Lower debt settlement: In your bankruptcy case, your creditors may be forced to take little to no repayment for your debts. With a Chapter 7 bankruptcy, you could end up having all of your unsecured debts dismissed, which includes personal loans, medical debt, and credit card debt. A Chapter 13 may not result in much debt dismissal since you work on paying off debt over three to five years.
Credit score improvement: Bankruptcies usually negatively impact a person's credit score. However, if your credit score wasn't great to begin with, it could give a boost once debts have been discharged.
Credit rebuilding: As soon as you have completed your bankruptcy, you can immediately begin to rebuild your credit. Some people may be able to get credit card approval once they've received their official discharge. There may be some obstacles, but overall, you should be able to rebuild your credit after your bankruptcy.
Debt dismissal: Once your debts have been discharged, they are entirely gone. Creditors cannot attempt to collect payment on debts that were dismissed. In fact, it's illegal for them to try.
Fresh start: Bankruptcy can give a person a fresh start to rebuild their finances. After bankruptcy, you no longer have the weight of increasing debt hanging over your head and can focus on becoming financially stable.
How Much Does Bankruptcy Cost in Indianapolis?
In Indianapolis, the filing fee for a Chapter 7 bankruptcy is $338; for a Chapter 13, it's $313. Those fees are just for filing the bankruptcy and don't include attorney fees. To have a better understanding of what your bankruptcy attorney fees will be, it is best to meet with them directly.
Do I Need an Attorney to File Bankruptcy in Indiana?
Filing for bankruptcy is complicated, and even a small misstep can lead to your bankruptcy being thrown out. It's essential to hire an experienced bankruptcy attorney to handle your filing and the paperwork, etc., that follows. They will ensure all the proper documentation has been filed and will remain with you until the bankruptcy is complete.
In fact, people that hire bankruptcy attorneys usually end up with much better results than when they try to handle their bankruptcy independently. Chapter 7 cases filed in 2017 involved consumer bankruptcy attorneys in 91.5% of the over 480,000 cases and had their clients' debts discharged in 96.2%, according to Ed Flynn of the American Bankruptcy Institute. Over 425,000 people walked out debt-free thanks to their bankruptcy attorneys.
Why Should You Trust O'Bryan Law Offices?
In addition to being the top Indianapolis bankruptcy lawyers, the O'Bryan Law Offices also handle cases involving personal injury, estate planning, and some family law cases.
Our bankruptcy attorneys take pride in the legal representation they provide, with our goal being to help every person that files for bankruptcy to attain financial stability once the bankruptcy has been completed.
The Indianapolis bankruptcy attorneys at O'Bryan Law Offices have developed a stellar reputation throughout the Kentucky and Indiana areas. Our law firm has been helping clients navigate the following circumstances since 1994:
Repossessions and foreclosures
The bankruptcy attorneys at O'Bryan Law Offices have proudly provided the above services and are ready to represent you.
Throughout the entire bankruptcy process, your bankruptcy attorney from O'Bryan Law Offices will maintain communication and contact with you. You can count on receiving the best legal services when you choose our law firm.
The Indianapolis bankruptcy lawyers will assess your finances and determine if bankruptcy is right for you. Once we've created our legal plan of action, we will answer any questions you may have about the process and what to avoid during your bankruptcy.
In addition to helping you file for bankruptcy, we also provide you with the tools to reach financial stability and how to remain debt free. We hope that once you complete your bankruptcy, you can attain financial freedom once and for all.
Types of Bankruptcy Cases We Handle in Indiana
When deciding on a law firm to represent you in your bankruptcy filing, it's essential that they've had experience with cases like yours. At the O'Bryan Law Offices, the most common types of bankruptcy cases we handle include the following:
Chapter 7 Bankruptcy
The most common type of bankruptcy is a Chapter 7 filing. This bankruptcy is also known as "liquidation bankruptcy" because you could be required to liquidate or sell your assets to pay creditors for your debts. Chapter 7 lasts four to six months, and by the end of the process, you could have your unsecured debts like medical bills or credit card debt discharged.
Chapter 13 Bankruptcy
Chapter 13 bankruptcy is another common type of bankruptcy filing. This bankruptcy is for individuals with too high income to qualify for a Chapter 7. This bankruptcy is also known as the "reorganization bankruptcy" because your debt is reorganized, and a repayment plan is created to pay off your debts. Chapter 13 usually lasts three to five years, but you don't risk losing your assets, as with Chapter 7.
Contact O'Bryan Law Offices Today
If you're looking for debt relief and are considering bankruptcy, call the O'Bryan Law Offices at 502-339-0222 to schedule a free consultation. Our Indianapolis bankruptcy attorneys are ready to help you gain financial stability, so call today.
Other Areas We Serve