Frankfort Bankruptcy Lawyers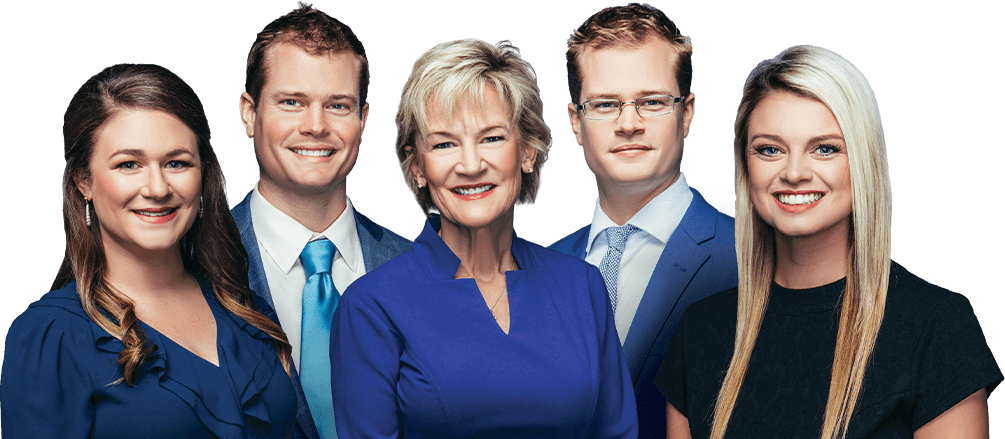 Experienced Bankruptcy Lawyers in Frankfort
Mounting debts and the inability to pay them is terrifying. Many people believe bankruptcy is the worst choice they could make. They think they'll lose everything and ruin their credit forever. However, this is a bankruptcy myth. Bankruptcy is actually a helpful tool in starting fresh financially. The Frankfort bankruptcy lawyers at O'Bryan Law Offices can help. Our legal team explains the different types of bankruptcy, how the process works, and how life looks after bankruptcy.
O'Bryan Law Offices offers a variety of bankruptcy solutions for clients enduring financial hardships. Our Frankfort attorneys possess extensive knowledge and skill in bankruptcy law. Bankruptcy is a complex process, and we aim to guide you from start to finish.
Please call our office in Frankfort, KY, to discuss your options with our bankruptcy attorneys. We offer a free consultation and are eager to help you navigate this difficult time. Call (502) 227-4040 to schedule an appointment today and establish your attorney-client relationship with our legal team.
Qualified and Experienced Indiana Bankruptcy Lawyers
Knowledge and experience matter when you're looking for the best attorney to represent your case. Whether you're going through an uncontested divorce or restructuring your debt with a Chapter 13 bankruptcy, our system of laws is confusing. That's why speaking with a Frankfort bankruptcy attorney is always best.
Attorney Julie O'Bryan founded O'Bryan Law Offices. She is a certified consumer bankruptcy lawyer with a broad knowledge of Kentucky bankruptcy laws and a member of the Louisville, Kentucky, and California state bar associations. Her professional achievement and extensive experience are priceless.
Attorney O'Bryan and the rest of our outstanding Frankfort lawyers provide top-notch legal representation to our clients no matter what legal issue they face and ensure they're fully prepared when filing bankruptcy.
Read Also: Bankruptcy Preparation in Kentucky
Below you will find information about the legal options our super lawyers offer our clients:
How Can O'Bryan Law Offices Help You?
Compared to many of the other law firms in our area, O'Bryan Law Offices offer completely different services. Our main focus is bankruptcy law; however, we represent some family law cases, personal injury claims, and estate planning.
We differ from other Kentucky law firms with our outstanding service, impeccable reputation, and full-service legal guidance we give our clients from start to finish.
In addition to sharing productive and beneficial relationships with our clients, we receive peer recognition for our outstanding reputation. Providing an array of services for the past 28 years, we guide clients through difficult circumstances, including: 
Bankruptcy and family law are overwhelming and complex processes. We handle the challenging tasks, so you don't have to. 
We ensure we fully understand your legal requirements before creating your personalized debt-relief solutions. We provide various bankruptcy options to each of our clients so you reach your bankruptcy goals in the best way for you. 
Before your bankruptcy filing, we discuss how to achieve the highest credit score possible and offer advice about which documents you need to file a Chapter 13 or a Chapter 7 bankruptcy and how to become debt-free. 
Not only do we help our clients become debt-free through bankruptcy, but we also help them achieve future financial success. You don't want to fall back into a financial hole after filing bankruptcy. This is your opportunity for a fresh start and to set achievable financial goals. 
Our law firm offers credit counseling, debt consolidation, and debt counseling for clients who want to exercise choices other than bankruptcy. Please visit our website or call our Frankfort offices for more information about your legal options or to schedule a free consultation.
SUPER LAWYERS SERVING KENTUCKY AND INDIANA 
Trust is the basis of all of our attorney-client relationships. We understand that finances are a private and sensitive matter and ensure that all sensitive information you share with our Frankfort bankruptcy lawyers remains confidential. 
With law offices in both Kentucky and Indiana, we possess the knowledge, skills, and experience to represent clients' interests in both states successfully. We also go over the bankruptcy protection offered by the automatic stay and ensure clients know their civil rights before filing for bankruptcy.
Read Also: Motion for Relief From Automatic Stay
Reliable Community-Focused Legal Services  
Being an integral part of the Frankfort community is important to O'Bryan Law Firm and helping our fellow residents is our aim. Helping our clients reach lasting financial freedom is near and dear to our hearts and one of the most significant parts of what we do. 
Our community becomes better when our friends and neighbors gain financial stability and freedom from overwhelming debt. As residents of this community, we are very conscious of our work's life-changing impact. 
O'Bryan Law Offices is the legal representation you need when you're looking for an attorney invested in the outcome of your bankruptcy case. 
Read Also: What to Consider When Looking For a Bankruptcy Attorney
Types of Bankruptcy Cases We Handle
When you're considering filing bankruptcy, it's important that the law firm you select to represent you handles cases like yours often. The most common types of bankruptcy cases we see in our Frankfort, KY, offices include:  
There are two common bankruptcy filings to remedy a financial crisis. One is Chapter 7, or "liquidation bankruptcy," where discharging unsecured debts like credit cards or medical bills that you cannot pay is the goal. You may be required to liquidate or sell assets to pay creditors some or all of that you owe. 
Read Also: How to File Chapter 7 With No Money
Chapter 13, or "reorganization," bankruptcy is the other common form. This type of bankruptcy reorganizes your debt and establishes a payment plan. If you can make payments, this option may be the best choice. Often, debtors may keep more or all of their assets by remaining current on their payments.     
Read Also: What Is Exempt Property in Chapter 13 Bankruptcy?
Debt consolidation is an option gaining popularity that allows you to make payments on your debt without declaring bankruptcy. Often, debtors may obtain a lower interest rate and combine their payments with the help of a debt consolidation provider. The lower interest rates allow you to pay your debts off more quickly.
Call Today to Achieve a Fresh Financial Start
Please contact the Frankfort, KY, location of O'Bryan Law Offices at (502) 227-4040 if you have questions about filing bankruptcy. Our Kentucky bankruptcy attorneys are ready to help you secure a new financial future.
Other Areas We Serve: