Okolona Bankruptcy Lawyers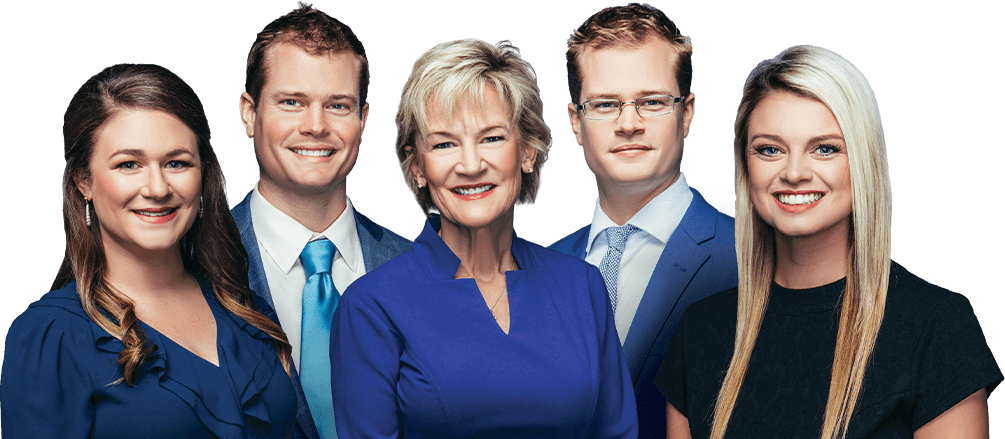 Experienced Bankruptcy Lawyers Serving Okolona, KY
If you live in or near Okolona, Kentucky, and you're struggling with debt, the Okolona bankruptcy lawyers with O'Bryan Law Offices are here to help. Our law office is one of the premier bankruptcy firms serving Kentucky and southern Indiana. We have considerable experience handling both Chapter 7 and Chapter 13 cases. A qualified bankruptcy lawyer with our firm will evaluate your situation during a free consultation and explain your options. To schedule your free consultation with us, please call our office at 502-339-0222 today.
Why Choose O'Bryan Law Offices for Your Bankruptcy Attorney?
At O'Bryan Law Offices, we maintain personal relationships with members of our community. Unlike many other bankruptcy law firms, we don't split our attention between a lot of practice areas, like family law, real estate, personal injury, and other legal issues. Instead, we focus our efforts on helping Kentucky residents file for bankruptcy and achieve a fresh financial start. When you work with a bankruptcy attorney from our office, you receive personalized care and attention, as well as many other benefits, such as the following.
Reputation and Guidance
We pride ourselves on maintaining open communication with clients, who often look to us for guidance in their cases. Our lawyers know that bankruptcy often has a negative connotation, but we're here to set the record straight. Bankruptcy isn't the end of the world, and it's not a terrible decision to make when you're backed into a corner. Rather, it is a helpful tool that helps thousands of debtors achieve financial stability each year. With our decades of experience handling bankruptcy cases, we have the knowledge necessary to help clients with the following legal issues.
Exceptional and Professional Service
No matter what legal issue you come to us with, we will be here for you from the beginning of your case to the end. We know that filing for bankruptcy can feel scary and overwhelming for both consumers and businesses. When you work with our bankruptcy professionals, we will ensure that you make the best possible financial decisions for both you and your family. We pledge to maintain open communication and respond in a timely manner so that you can feel as secure as possible throughout the process.
Community-Focused Legal Representation
Nothing is more important to our legal team than establishing and maintaining relationships based on trust. This includes ensuring that you fill out and submit all state and local forms on time. We will also advise you of your legal rights as a debtor, and ensure that you receive the protection of the automatic stay. Not only will we handle the heavy lifting of your case, but we will also make sure you understand every step of the process as it happens.
Providing legal assistance to our communities is what we strive for every single day, as we hold our communities close to our hearts. The impact that our law firm has on the communities around us is incredibly important. That's why we do everything we can to ensure that the impact is a positive one.
Types of Bankruptcy Cases We Handle in Okolona, KY
At O'Bryan Law Offices, we focus primarily on the two most common bankruptcy chapters: Chapter 7 and Chapter 13. Both chapters serve specific purposes, and we can help you determine which one you qualify for.
Chapter 7 Bankruptcy
Also called a "liquidation bankruptcy," Chapter 7 cases involve liquidating any non-exempt assets to pay off your creditors. At the end of a Chapter 7 case, you will receive what is called a bankruptcy discharge, which eliminates your obligation to your remaining unsecured debts. In other words, you achieve a clean slate in as little as four to six months. Keep in mind that, in order to qualify for Chapter 7, you must pass a Chapter 7 means test.
Chapter 13 Bankruptcy
Also called a "reorganization bankruptcy," Chapter 13 cases involve developing and sticking to a repayment plan. If you make too much money to file Chapter 7 and you want to keep your assets, Chapter 13 is likely a better option for you. During the Chapter 13 process, you and your bankruptcy trustee will calculate a three-to-five-year repayment plan in which you pay back your creditors. Most Chapter 13 filers can keep most of, if not all, of their assets. This does, however, require them to remain current on their payments. At the end of a Chapter 13 case, the filer receives a discharge that eliminates their remaining unsecured debts.
Contact O'Bryan Law Offices for Debt Relief Today
If crushing debt has you stressed and concerned about your future, it's important to remember that you always have options. Even though bankruptcy sounds like a scary choice, it can actually be extremely beneficial for those who are unsure what to do. It is the only way to receive legitimate legal protections against your creditors, foreclosure, car repossession, and more. A Kentucky bankruptcy attorney with O'Bryan Law Offices will be here to help you through every step of the filing process.
If you're considering bankruptcy, give us a call at 502-339-0222 to schedule a free consultation. We will advise you on all of the options available to you, as well as help you take the first step to financial freedom.
Other Areas We Serve