Kentucky Debt Counseling Services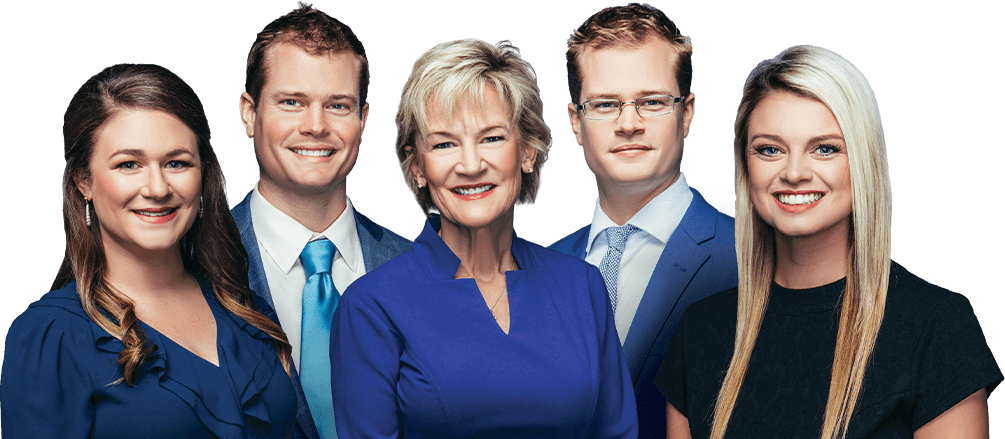 Louisville, KY Debt Counseling Attorneys
Feeling like debt has taken control of your life? Not sure where to even begin sorting it all out? Are you confused by certain phrases such as "being in the red"? You're not alone. The good news is that there is help out there. In fact, there are numerous companies out there that can get rid of your debt entirely through debt counseling. However, only qualified professionals should handle financial debt because it's no easy task.
At O'Bryan Law Offices, we help people get a fresh start every day. Whether it be through bankruptcy or extensive legal counsel, our attorneys assist individuals and businesses in managing their overwhelming debt. With personal one-on-one assistance and guidance, we'll have you on your feet in no time. Contact O'Bryan Law Offices today at 502-339-0222 to see how debt counseling can get you back to a life of financial freedom. Debt counseling can also help you plan how to get out of debt with no money or bad credit.
NOTE: Our attorneys do not provide debt counseling services or courses. Rather, we will support you through the process of completing your credit counseling and debt counseling courses. If you have any specific questions about our practice areas, please call our Louisville law office.
What Is Debt?
Debt is an amount of money owed by one party to another. It begins when an individual or business borrows money from another individual or business in order to make a large purchase that couldn't have been afforded otherwise. The arrangement allows one party to borrow money only if they pay it back later, generally with interest.
When time passes without the borrowing party returning payments, debt obviously collects. This is when handling finances becomes a tricky, often daunting task.
What Is Debt Counseling?
Debt counseling is an alternative to filing for bankruptcy. The counseling begins when a person asks for help with debt management. A debt counselor, sometimes called a credit counselor, will negotiate with credit providers to help you eliminate debt. At O'Bryan Law Offices, our experienced attorneys offer unmatched legal counsel when  it comes to completing each crucial step of your bankruptcy filing.
What Should I Expect from a Debt Counseling Session?
Not only do debt counselors negotiate with credit providers, but they also do a lot of other things to help you avoid filing for bankruptcy. Here's what you should expect from a debt counseling session:
Budgeting: Your first session with a debt counselor will be all about your finances and goals. By the end of this session, you and the counselor may have a plan, whether that includes more counseling or managing your expenses.
Debt management plan: In later sessions, your counselor will help you develop a debt management plan which basically consists of consolidating debts and lowering interest rates on credit card debts. The counselor will then set up monthly payments to pay off the debt over the course of three to five years.
Bankruptcy counseling: If you can't resolve your debt without filing for bankruptcy, you will have one session before you file and one session before your debts are discharged.
Student loan counseling: Student loans are often a major cause of overwhelming debt. Because of this, your counselor will discuss repayment options and might talk with loan issuers to work out payments.
Housing counseling: Whether you're struggling to make rent or mortgage payments, a counselor will discuss how to manage housing costs with you. This is so that you can possibly save your house in the process of eliminating debt.
How Does a Debt Management Plan Work?
Debt management plans (DMP) are a great option to achieve debt relief, but they don't work for everyone. But how do DMPs work? Every month you will deposit money to the debt counseling firm. The firm will then use that money to pay your credit card debt, student loans, and medical debt on the schedule that your counselor set with you and your creditors. As stated previously, it should take three to five years on this payment plan to completely pay off your debts.
What Is Debt Review?
Debt review goes hand in hand with debt counseling. Both involve a counselor assessing your outstanding debt and helping you establish a reconstructed payment plan. Your counselor will negotiate new rates and terms with your credit providers while protecting your assets from repossession in the process.
What Is Debt Consolidation?
However, while debt counseling and debt review are the same things, debt consolidation is not. Debt consolidation is a loan that includes all of your unsecured debts into one sum. This means that multiple debts will be combined into a single, larger debt. Generally, this consolidation loan carries more favorable payoff terms, such as a lower monthly payment or interest rate.
By consolidating your debt, you can settle your high-interest debts and then close the accounts. Instead of paying multiple creditors at a time, you will make one debt payment per month to the provider who granted you the loan. By having fewer payments each month, there is less of a chance that you will be late on payments. It can also help you improve your credit score over time. However, filing for bankruptcy is often preferable to seeking out a debt consolidation loan from shady companies preying on desperate individuals.
This option is similar to debt settlement. We strongly recommend learning about the debt settlement pros and cons before making any decisions.
How to Find the Best Debt Relief Service
The last thing you need is a debt relief service that scams you and puts you even further into debt. It's crucial that you find a service that has your best interest in mind. Make sure to avoid debt relief services that:
Charge you before settling your debts or planning a DMP plan.
Encourage you to make "voluntary contributions," which are actually just fees.
Show off a "new government program" to help people pay off their credit card debt.
Promise you that your unsecured debt can be paid off for pennies on the dollar.
Refuse to send you free information about its services without requiring personal financial information such as your credit card account numbers and balances.
Attempt to sign you up for a debt relief program without having an initial finance meeting with you.
Suggest enrolling you in a DMP without first teaching you how to budget and manage money.
Expect you to make payments for a DMP before you're accepted into a program by your creditors.
Other Debt Relief Options
If debt counseling doesn't sound right for you, there are plenty of other options to gain control of your debt.
Contact a Kentucky Debt Counselor Today
A debt counselor can help people navigate to a life of financial freedom. If you need help with your credit and financial plans, call our skilled bankruptcy attorneys today at O'Bryan Law Offices. Whether you have a few questions or you need considerable help in managing your debt, our legal team can help. With offices in Louisville, Frankfort, and New Albany, our attorneys have helped both Kentucky residents and Indiana residents to control their finances. Call 502-339-0222 to schedule your free case evaluation or fill out our online intake form here.