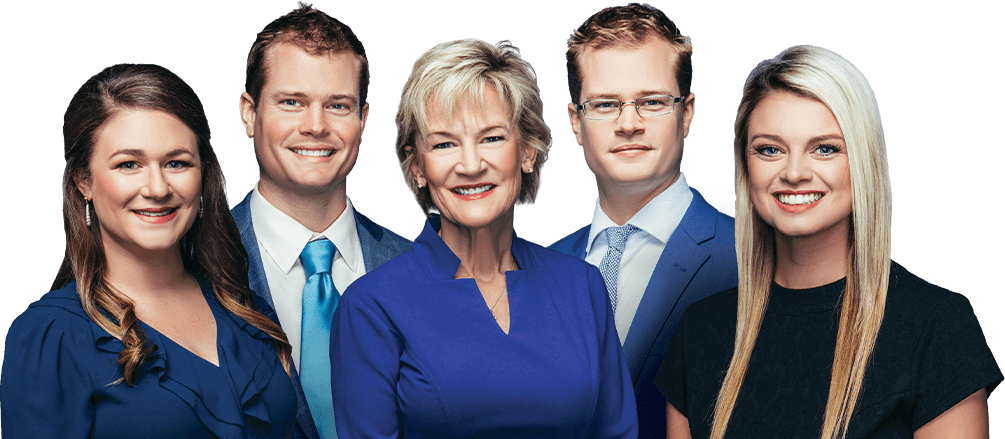 Personal Attention & Experience Since 1994
Family-Owned And Family-Focused
As a family-owned firm, we provide a comfortable environment and treat you with the one-on-one, respectful guidance you deserve. Founding attorney Julie O'Bryan established our firm nearly 30 years ago to assist the individuals and families of Kentucky and Indiana.
Read more about the backgrounds of our attorneys:
We understand the sensitivity of your situation. When you choose us, we assign an attorney and two paralegals to your case, all dedicated to providing the prompt, responsive guidance you need.
Attorney Julie O'Bryan is board-certified in consumer bankruptcy by The American Board of Certification. She has been certified since 2003 and is one of ONLY three board-certified consumer bankruptcy lawyers in Louisville and one of only six board-certified consumer bankruptcy attorneys in Kentucky. This distinction asserts her dedication to undertaking bankruptcy cases and a commitment to advancing her knowledge.
What Does It Mean To Be Board-Certified?
Being board-certified is difficult. Board-certifications are issued by The American Board of Certification and are only given to attorneys who prove that they are efficient, effective and knowledgeable in their field of law.
Julie has met these rigorous qualifications and taken the extensive classes that are required to be board-certified, and she has held this certification for over 16 years. To become board-certified, a lawyer must:
Litigate as lead counsel in at least 20 disputes related to bankruptcy that must be settled in court
Take 60 hours of continuing legal education courses on the topic of bankruptcy over a three-year period
Pass a two-day exam covering all details of the bankruptcy law
Dedicate at least 75 percent of his/her legal practice in the area of consumer bankruptcy law
Demonstrate a comprehensive knowledge of bankruptcy law
The title of board-certified Bankruptcy specialist is provided by The American Board of Certification only to a small percentage of attorneys. An attorney must devote a significant portion of his or her practice to bankruptcy in order to achieve this title.
Furthermore, there is a test that must be passed to demonstrate depth of knowledge in this area of the law, in addition to other stringent criteria. In other words, this title is your proof that you know bankruptcy.
Your Case Is Unique And Should Be Handled Accordingly
With more than 30 years of experience and the title of board-certified specialist on our side, we understand the nuances of bankruptcy law. Our attorneys know that every case is different. We start by getting to know you and your situation. We learn about your mix of debts, so we can come up with a plan to overcome them.
What if challenges arise along the way? The fact that we have been doing this for so long and our depth of knowledge on the topic is proven by the title of board-certified specialists means that we can overcome any challenge. You can be confident that there is nothing that will stand between us and our goal of making you debt-free.
We know What You're Going Through
We focus mainly on bankruptcy issues, including those related to Chapter 7, Chapter 11 and Chapter 13. We also assist with stopping credit harassment, protecting significant assets and more.
Financial issues can trickle into other areas of your life. In recognition of this, we also provide guidance in the areas of personal injury, uncontested divorces and estate planning. We provide a unique perspective with an emphasis on the financial opportunities and consequences.
We Prioritize Your Convenience
We are conveniently located across the state, with three offices in Louisville, one in Frankfort and one office in New Albany. These offices are also located near bankruptcy courts.
Stop worrying and take action by contacting our lawyers to learn how we can assist. Contact our office to schedule a free initial consultation. Call us at 502-339-0222 or send us an email.