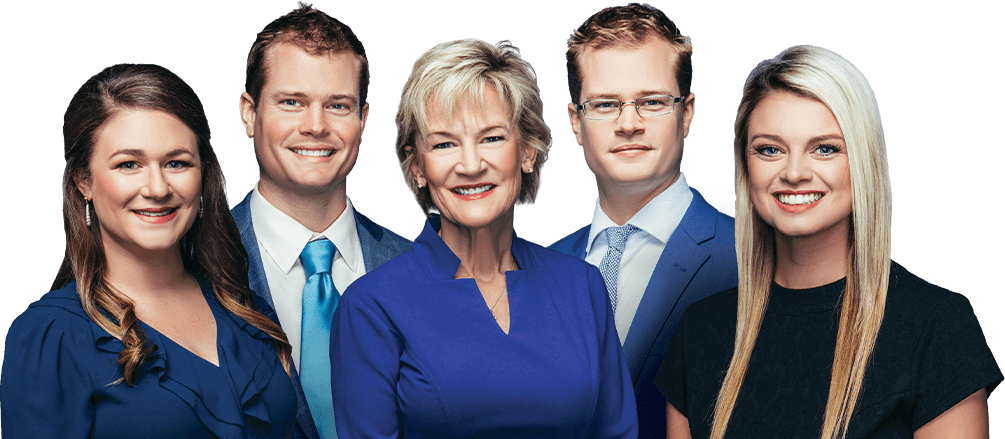 Credit Counseling Services Louisville, KY
At O'Bryan Law Offices, we are passionate about providing financial assistance to our Kentucky clients so that they can get the fresh start they deserve. Surviving under the crushing weight of debt is no way to live, and our attorneys recognize that better than anyone. Credit counseling services Louisville KY can help you regain control of your finances. However, working with a bankruptcy lawyer can provide you with all the benefits of credit counseling, plus many more. For more information on how we can help you achieve debt relief or stop creditor harassment, call our main office at 502-339-0222 today.
What is Consumer Credit Counseling Service (CCCS)?
Consumer credit counseling services (CCCS) offer educational tools to help people gain control of their personal finances so that they can potentially avoid filing for bankruptcy. This type of financial counseling is generally offered by nonprofit credit counseling agencies (or nonprofit organizations), but not always.
How Do I Know if I'm a Good Candidate for Consumer Credit Counseling Services Louisville, KY?
You are a good candidate for consumer credit counseling service if:
You're struggling to make timely debt payments
Your unsecured debts, such as credit card debt and personal loans, are getting out of control
Your monthly payment towards consumer debt is at least 20% of your monthly salary
No matter your financial situation, a consumer bankruptcy lawyer at O'Bryan Law Offices can help you find a workable solution.
Debt Consolidation vs. Credit Counseling
Debt consolidation services are different than credit counseling services. Basically, debt consolidation involves paying off debt by taking out a loan or a new line of credit. In most cases, Kentucky clients benefit from debt consolidation by decreasing repayment costs, decreasing monthly payments, and reducing the number of bills they have to deal with. However, keep in mind that many debt consolidation companies trick consumers in to paying more than they originally owed. Working with an attorney can help you avoid this problem.
Meanwhile, credit counseling (also called debt counseling) provides people with the resources they need to overcome their financial problems, such as crushing debt.
Bankruptcy Abuse Prevention and Consumer Protection Act (BAPCPA)
In 2005, Congress passed the Bankruptcy Abuse Prevention and Consumer Protection Act, also known as the "new bankruptcy law." The goal behind the law is to discourage Chapter 7 bankruptcy filings and instead encourage more people to file for Chapter 13 reorganization of debts.
One key change in the new bankruptcy law is a provision requiring citizens to get professional debt counseling to avoid similar financial troubles in the future. This requirement is not a big burden, and should not deter you from filing for bankruptcy. 
Will Bankruptcy Ruin My Credit Forever?
No, bankruptcy will not permanently damage your credit! One of the countless reasons why consumers wait so long to file is because of this bankruptcy myth. A bankruptcy filing does, in fact, stay on your credit report for 7 to 10 years. However, if you're drowning in debt as a result of years of missed monthly payments, it's likely that your credit history will reflect that for the same amount of time, if not longer.
Those who belong in bankruptcy are usually those with an extremely low credit score. So you have to choose between having a bad credit score as a result of bankruptcy or having a bad credit score as a result of being in too much debt. When you declare bankruptcy, you are basically freeing yourself from part or all of your unsecured credit card debt, as well as a variety of secured loans. Taking care of this debt will help you restore your credit score over time.
What To Expect From Credit Counseling Services Louisville, KY
Undergoing credit counseling service with a nonprofit credit counseling agency or a debt relief law firm, like us, can be nerve-racking if you don't know what to expect. Remember that your credit counselor is here to help you reach your financial goals, not judge or belittle you for your financial situation. Below, we list exactly what you can expect from a credit counseling session.
General Budgeting
During your free consultation, we will likely discuss how to build the best budget for your lifestyle and financial needs. An ideal budgeting method includes calculating your monthly income and using the 50/30/20 rule. This means that you should use 50% of your income for your needs, 30% of your income for your wants, and 20% of your income for your savings. 
Your needs include things like groceries, household items, rent, car expenses, child care, insurance, medical bills, hygiene products, and more. Wants are going to differ from person to person, but can include eating out at restaurants, coffee runs, vacations/day trips, books, movies, new clothes, the list goes on. And lastly, it's crucial to put the rest of your money away in savings so that you can be prepared for any unexpected major purchases or emergencies. Because let's face it, they happen to everyone. Preparation is key.
Debt Management Plan
Debt management plans are possibly the most important part of any credit counseling course. There are many benefits to formulating and acting on a debt management plan, including:
Reducing your interest rates by half or more than half.
Speeding up the debt relief process, because if you try to pay off your debt by yourself, you may not get anywhere.
Consolidating multiple debts into a single monthly payment.
Debt management plans come with downsides too, including:
Not paying off debts like medical bills or tax debts. Generally, this plan will only pay off credit card debt.
It may take anywhere from three to five years to complete the plan.
If you miss a payment, your entire payment plan and your interest rates may suffer dramatically.
So you may be thinking: how do I know if this is right for me? If your current credit card debt sits between 15% and 39% of your yearly income, your income is steady enough that you can pay off your debt between 3 to 5 years, and you can survive without new lines of credit, you may benefit from this plan. Our experienced debt relief attorneys will closely examine your financial situation and help you determine if a debt management plan is right for you.
Bankruptcy Counseling
If you think bankruptcy is the best way to resolve your financial situation, a Kentucky bankruptcy attorney at O'Bryan Law Offices will walk you through each step of your proceeding while protecting your rights. It's important to note that you will have to undergo two financial counseling sessions if you choose the bankruptcy route: one before your filing and one after you receive your debt discharge. These classes will basically teach you how to properly handle your money so that you don't end up bankrupt again.
Your bankruptcy will not be discharged until you complete the course. If you hire Julie O'Bryan and associates as your bankruptcy lawyers, we can help steer you to an approved credit-counseling agency, including non-profit agencies. The course can be completed on your own schedule, and often can be done by phone or over the internet.
We have listed below the names of one credit reporting company that can help you with your credit counseling requirements.
Start Fresh Today: 1-800-435-9138 go to www.startfreshtoday.com. Call our office for instructions on special codes to use for special discounts when registering for counseling. This information will be given to you at the time of your retainer with the firm.
Student Loan Counseling
Student loans are one type of debt that bankruptcy doesn't always wipe out. That's why credit counseling agencies place such emphasis on learning how to manage student loans before and after your filing. Generally, your credit counselor will either help you:
Create a new payment plan,
Consolidate your student loans,
Apply for student loan forgiveness,
Or escape student loan default.
Housing Counseling
Lastly, a credit counseling agency will likely teach you how to create a sustainable household budget so that you can always afford a roof over your head through mortgage or rent payments.
Call O'Bryan Law Offices for Credit Counseling Services Louisville, KY
O'Bryan Law Offices is a debt relief agency with an A+ rating from the Better Business Bureau. We help our Kentucky clients file for bankruptcy relief and provide assistance with future financial management so they don't find themselves bankrupt ever again. For more information on how our experienced attorneys can help you manage your money, call 502-339-0222 today.