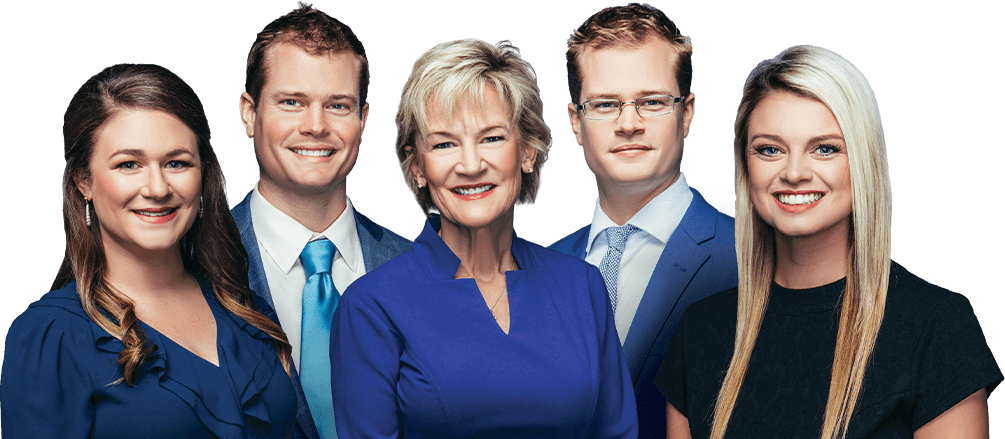 Declaring bankruptcy might make you feel like you've struck rock bottom financially. While bankruptcy eliminates previous debt, it remains on your credit record for seven to ten years, making it more difficult to obtain a mortgage or other forms of credit in the future. However, working with an experienced Louisville bankruptcy attorney can help you prepare for life after bankruptcy.
What does life after bankruptcy look like? There may be challenges along the way, from money management to establishing excellent credit and restoring your financial status, but it is possible to come back financially from bankruptcy and begin anew. If you filed for Chapter 7 bankruptcy or Chapter 13 bankruptcy, O'Bryan Law Offices are here for you. To schedule a consultation, please call 502-400-4020 or fill out our online intake form.
What to Do After Filing for Bankruptcy?
It's normal to strive to get out of bankruptcy as soon as possible. It's critical to build a sound financial foundation in order to get yourself back on stable financial ground and avoid major financial difficulty in the future. Here are a few ideas about how to do that.
Save All Paperwork From Your Case
Save all your documents from your bankruptcy case, even if it doesn't seem important. In the future, lenders might ask for copies of your bankruptcy papers, especially if you apply for a loan or other financial items.
It will be good to have your documents available if a lender or creditor contacts you in the future about any of the debts contained in your bankruptcy case. In addition, you'll have documentation if a debt collector approaches you about a debt you thought was dismissed in bankruptcy.
Save Money and Build Your Budget
One of the last things you'll want to experience is a repeat of the past when you finally get over your bankruptcy. To avoid this, establish best practices for finances, open a savings account for use during financial crises, and set a firm budget through which to manage your income, costs, and daily expenditures. Those strategies will help you manage your spending and reduce the likelihood of accumulating debt.
The ability to handle your finances is an important aspect of the recovery process. Trying to save money, combined with planning, builds sound economic habits for the now and the future.
How to Recover From Bankruptcy
Below, we include some essential steps to take that will help you maintain control over your finances.
Work and Home Life
If you don't already have one, it's critical that you get and hold a job as soon as feasible. If this is a concern, finding a nice area to live in is a close second. Stable housing and job histories are important since they demonstrate to creditors that you are trustworthy.
Credit checks are becoming more common among landlords as a method of weeding out potentially untrustworthy renters. If you can't find an apartment to rent after bankruptcy, you may have to share a room with a close friend or relative until you improve your credit.
Businesses may also ask for candidates' credit ratings and records as a gauge of individual accountability. A run of bad luck might set in motion a vicious cycle that prevents you from finding work that pays enough to pay off your obligations. Do all you can to go on and locate a career that will allow you to put your bankruptcy behind you.
Establish an Emergency Fund
Creating an emergency fund will help you avoid a tragic conclusion that puts you back in debt if you lose your job or encounter any other unforeseen financial requirements. Even if you just have a small sum of money to deposit on a monthly basis, you should get started on setting up this sort of savings account as soon as possible. The contributions will build up over time, and making little deposits on a regular basis can help you develop a saving habit. Below, we list some practical options for your emergency fund.
A savings account that pays a greater rate of interest. Online banks are a wonderful choice since they usually provide greater returns than traditional banks and provide rapid and simple access to cash.
A savings account with a high rate of return. A high yield savings account offers a substantially greater interest on your account balance than a conventional savings account. Seek out banks or credit unions that have FDIC or NCUSIF deposit insurance.
Because you will have restricted access to credit after filing for bankruptcy, having this money on hand is very crucial. If you're having trouble saving for an emergency, try taking up a second job or a side gig to supplement your income.
Pay Bills on Time
It is critical that you make all of your monthly payments and other obligations on time to keep your credit report clean. In this area, there is no tolerance for even the least degree of regressing. This implies that you must keep a close eye on all of your costs to ensure that they do not exceed your financial means.
Keep a Bank Balance
It is also important to open and keep a checking or savings account. If you have a history of charged-off checking accounts, it may be difficult to create a new checking account. Many banks provide second-chance options for persons in this scenario, which is wonderful news. Maintaining a positive total in all accounts at all times helps demonstrate to creditors and businesses that you now have consistent cash flow.
Gradually Rebuild Your Credit
It's critical to begin rebuilding what's been taken down during bankruptcy. You may need to acquire a credit card in order to restore your credit. If you use it correctly, it will show lenders that you can live within your means and are committed to gradually rebuilding your blemished credit history.
Should you find yourself back in debt, we recommend that you immediately stop using your credit card. Then, begin a repayment plan. Until you can pay off your credit card debt, use a debit or prepaid card for transactions. However, remember that the cards you're eligible for will probably have a higher interest rate.
Monitor Your Credit Reports
The prospect of seeing your credit record after bankruptcy might be daunting or stressful. Nonetheless, you should develop a habit of doing so on a regular basis for a variety of purposes. It's critical to keep an eye on reports on a regular basis to ensure that all of the content on your profile is correct. Your score may be lower than it should be due to incorrect data.
If the dismissed debt does not appear correctly on your credit reports, it may be counted against you as a type of outstanding debt. Worse, the debt might be moved to a different debt collection firm by mistake, which could be difficult to settle.
If you notice a mistake on your credit report, you should notify the credit bureaus as well as the company that submitted the incorrect information. Explain the problem in writing, along with the credit bureau's objection form and copies of supporting documentation. Keep track of everything you send and receive. The credit bureaus have 30 days to examine your dispute after receiving it.
The firm that submitted the information will receive all proof. If a company discovers that the data they submitted is incorrect, they must tell all three bureaus so that the data may be corrected. The credit bureaus must offer you the findings in writing, as well as an extra free copy of your credit report if the challenge results in a correction.
It's simple to keep an eye on your credit reports for free online. Once a year, you may get a free copy of your credit report from every credit bureau. You may also set up fraud alerts through your banks or use free credit management web apps.
Car Loans and Mortgage Help
When it comes to purchasing anything larger with debt, such as a house or a car, you may need to have a cosigner, such as your parents.
You might not be able to get financing at all if you don't have this. Depending on the credit score of the cosigner, you might be able to get anything like fair conditions on your loan. If you don't have access to credit, you may have to wait until you can pay in cash for a car or seek a personal loan from family or friends.
If you're purchasing a car, this is a different issue. Insurance providers may be hesitant or unwilling to cover you after you file for bankruptcy. If your credit report puts you in a high-risk group, there are firms that will provide auto insurance for you—at a higher cost, but you'll still be able to drive.
Life After Bankruptcy Chapter 7
In most cases, a Chapter 7 bankruptcy will stay on your credit report for ten years. You may utilize that period to begin repairing your credit by getting a secured credit card, routinely making on-time utility payments, and using an online tool to guarantee that those payments are recorded to credit bureaus.
Furthermore, filing Chapter 7 bankruptcy will dismiss many of your debts, lowering your debt-to-income ratio considerably. Over the span of a year or two, your credit score may improve slightly as a result of this.
Life After Bankruptcy Chapter 13
Your debt is reorganized in a way that is more sustainable for you, and you use a portion of your income to pay some bills for three to five years as part of declaring Chapter 13 bankruptcy. It's critical to stick to your payment schedule throughout this period to avoid losing any assets.
Most leftover debt is dismissed at the conclusion of the payback period, which means you are no longer liable for making payments. The bankruptcy, on the other hand, remains on your credit record for seven years and can reduce your credit score by up to 200 points. You may use a number of strategies to try to rebuild your credit profile faster, similar to Chapter 7 bankruptcy.
Frequently Asked Questions
Can I Rent an Apartment After Filing for Bankruptcy?
While renting an apartment after bankruptcy might be difficult, it is feasible. A landlord will consider your income, whether you've had consistent work, your general credit history, and the date and stage of your bankruptcy. At the end of the day, a landlord wants a renter who will pay on time and handle the property with respect. The greatest strategy is to demonstrate regular payments at your present address.
Can I Get a Job After Bankruptcy?
No government entity has the authority to refuse you employment because of your bankruptcy. However, if there is a solid reason, the private sector may refuse to hire you because of your bankruptcy. Bankruptcy might make it difficult to get employment that wants you to deal with funds, such as bookkeeping, accounting, payroll, or any other position that requires you to handle money or financial data.
How Long After Bankruptcy Can I Buy a Home?
Before you can acquire a loan, you'll have to wait until your bankruptcy is discharged by a court. But how long do you have to wait? The answer is contingent on the sort of bankruptcy you've had and the type of loan you're looking for.
Chapter 7 bankruptcy is the most prevalent kind of bankruptcy. A judge takes away your qualified debts via a Chapter 7 bankruptcy. However, your credit will suffer as well. To qualify for a conventional loan following a Chapter 7 bankruptcy, you must wait at least 4 years after the court discharges or dismisses your bankruptcy.
A restructuring of your debts is part of a Chapter 13 bankruptcy. If you file for Chapter 13 bankruptcy, you may be required to make regular payments to your creditors. It has less impact on your credit score and allows you to maintain your assets. Even though a Chapter 13 bankruptcy is less severe than a Chapter 7, most lenders still need a waiting period.
The period of time you must wait to apply for a conventional loan following a Chapter 13 bankruptcy is determined by the court's decision. If your bankruptcy is dismissed by the court, you must wait at least four years from the date of dismissal before reapplying. If your bankruptcy is discharged by a judge, you must wait four years from the day you filed and two years from the date you were dismissed.
How Long After Bankruptcy Can You Get a Mortgage?
It will be difficult to obtain a mortgage following bankruptcy. Both Chapter 7 and Chapter 13 bankruptcies can make it difficult to secure a mortgage, and depending on the kind of bankruptcy and mortgage loan, you may have to wait a minimum of three years. Two years after a Chapter 7 discharge and one year after a Chapter 13 discharge, FHA and VA home loans are normally accessible.
How Long After Bankruptcy Can I Buy a Car?
It is feasible to obtain a vehicle loan after bankruptcy, but you may be required to pay much higher interest and penalties. Saving money to purchase a secondhand car or using a co-signer on a car loan may be a better option.
Call O'Bryan Law Offices Today
If you're unsure of how to proceed after your bankruptcy discharge, you're not alone. O'Bryan Law Offices handles all manner of cases involving bankruptcy in Kentucky and Indiana. If you need advice on your bankruptcy case, restoring credit, or debt counseling in Kentucky, we can help. Call our office today at 502-400-4020 or fill out our online intake form to schedule a free consultation with us. We also handle emergency bankruptcy cases for those who find themselves in a bind.