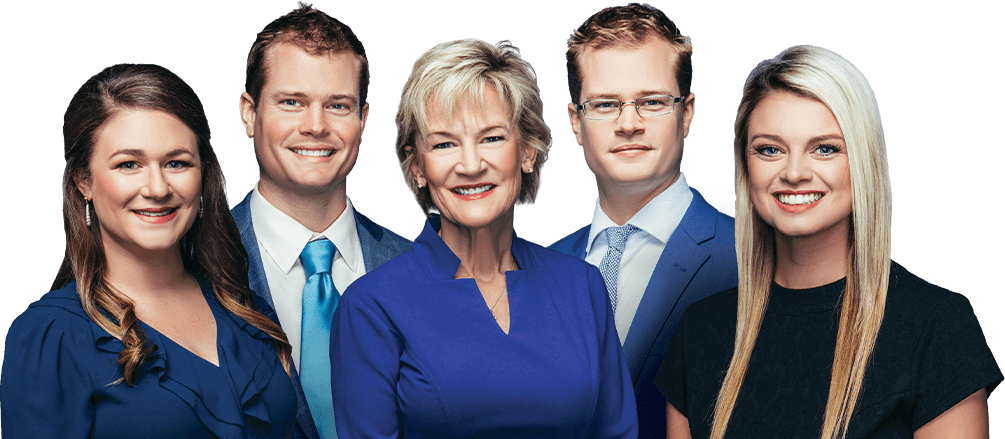 Your car is likely an indispensable asset to you. However, whether you have significant debt from other sources or fall behind on your car loan payments, your car could be in danger of repossession.
Many assume that by filing for bankruptcy, they will lose valuable assets, like their vehicles. At O'Bryan Law Offices, we understand your uncertainty and seek to find ways to allow you to seek financial independence and protect your car. With over 50 years of experience, board-certified founding attorney Julie O'Bryan and her team of skilled lawyers can explore your options.
Can I Keep My Car and File Bankruptcy?
You can keep your car, even if you file bankruptcy. If you are current on your car payments and want to keep your car, you can do so. Sometimes, though, it may make more financial sense to surrender, or let your car go, in bankruptcy. Some questions to ask are:
Do I owe more than it's worth?
Do I think the car is reliable enough that it will last as long as the number of payments I have left?
Can I get a better interest rate than the one I have after my bankruptcy discharge?
You may find that letting the car go through your bankruptcy case is a more financially wise decision than keeping it. At the end of the day, however, the decision is yours.
Can I Keep My Car During a Chapter 7 Bankruptcy?
Many individuals file for Chapter 7 bankruptcy, which can discharge unsecured debts. If you are current on your car payments and your equity in your vehicle does not exceed the exempt amount, you may be able to keep your car. Chapter 7 bankruptcy can relieve you of your obligations to pay certain debts, freeing up assets to pay for your monthly car payment.
How Does Bankruptcy Affect a Car Loan?
When you file for bankruptcy, you are typically entitled to a stay of creditor contact and collection activities. This means that an auto lender is generally temporarily unable to repossess your vehicle regardless of how much you may currently owe on it. It may also be possible to ask for a cramdown in a Chapter 13 bankruptcy case. Finally, you may be given an opportunity to catch up on missed payments as part of a Chapter 13 repayment plan.
If the cramdown is granted, you only owe what the car is actually worth when the request is made. The difference between what you owe and what the car is worth becomes unsecured debt. In many cases, this will reduce the monthly payment made to lenders or otherwise make it easier to afford the vehicle.
Can I Apply For a Car Loan After I've Filed for Bankruptcy?
If you want to get a new car while your bankruptcy case is still open, you will need to obtain the trustee's permission to do so. The next step is to find a dealer willing to work with people who have filed for bankruptcy. The dealer will create an offer sheet that will be submitted to the trustee and the judge in the case for approval. If the loan is approved, you can complete the transaction and become the owner of a new or used vehicle.
Keep in mind that a repossession may affect your credit score. But how long does a repo stay on your credit? Potentially, it can affect your credit score for up to seven years.
Can I Get My Car Back After Bankruptcy?
If your vehicle has a lien on it at the time you file your Chapter 7 Bankruptcy, you generally have three options. First, you can choose to surrender the vehicle and not have to repay the loan. This option is great if you simply want out from under a loan on a vehicle you no longer want to keep. For many people, however, they need to keep their vehicle to travel to and from work, school, the doctor's office, etc. The second option is that you can reaffirm on the vehicle loan. This means that you will keep the vehicle and agree to repay the loan at the terms that were in place before you filed your Bankruptcy case. This is a simple option that enables you to continue making your car payments and get some post-bankruptcy positive reporting to improve your credit score. The third option is one that not quite as many people are familiar with, but it can be very advantageous in certain situations: this option is to redeem your vehicle. This means that you keep your vehicle and pay the loan holder the current value of your vehicle in one lump sum. If you have the funds available to redeem your vehicle at its current value, this can be a great option. 
Should I Purchase a Car Before Filing Bankruptcy?
Clients often purchase vehicles before filing bankruptcy. Often this additional, necessary expense allows a client to pass the Means Test for a Chapter 7 or lower a Chapter 13 monthly plan payment.
A car loan is a secured debt as it is secured by the vehicle to which it is attached. Clients often assume that their loan is secured when they drive their new car off the lot. However, the creditor must perfect the lien by filing it with the Department of Motor Vehicles in order to provide third parties notice of the lien on the vehicle. In order to properly perfect the lien, it must be filed within thirty days after the purchase of the vehicle.
If the lien is placed more than thirty days after purchase of the vehicle, and a bankruptcy case is filed within ninety days from the date of the placement of the lien, the Bankruptcy Trustee has the power to strip the lien and sell the vehicle. A client going into a Bankruptcy generally needs their vehicle to get to and from work, school, medical appointments, or other important destinations, and obviously, losing their new vehicle would be a substantial blow to their wellbeing and livelihood. A knowledgeable Bankruptcy attorney is always on the lookout for this situation and will likely advise a client to wait ninety days from the placement of the lien before filing their Bankruptcy case.
Will a Chapter 13 Bankruptcy Protect my Car?
Chapter 13 bankruptcy allows for a reorganization of your debts. For those wishing to protect their vehicle, the benefits of filing for Chapter 13 bankruptcy include:
The potential for lower monthly payments and interest rates
The ability to repay both past due and current payments over an extended period
The ability to potentially keep your car even with overdue payments
The ability to get your car back after repossession if it has not yet been sold
Chapter 13 can offer you more financial flexibility by allowing you to pay off your debts over an extended period. This can allow for more room to pay off your car payment.
Determining How To Protect Your Car
Our family-based law firm has assisted individuals and families across Kentucky and Southern Indiana for the past 30 years. Taking a team-oriented approach, you will work with an attorney and two paralegals assigned to your case. When keeping your vehicle is a concern, we efficiently identify your options based on your unique financial situation.
In some cases, it makes more fiscal sense to opt for a voluntary repossession. Read more about this option to determine if it's right for you.
Discuss Your Options With An Experienced Bankruptcy Attorney
Working with an experienced bankruptcy attorney may make it easier to understand the impact that bankruptcy could have on keeping your car or buying a different one. We can also help you understand what the statute of limitations on car repossession in Kentucky is. Legal counsel can outline the eligibility requirements of Chapter 13 and help to prepare the payment plan to be submitted to the court for its approval.
Learn how filing for bankruptcy can help protect your car by scheduling a free initial consultation with our lawyers. We have offices in Louisville, Frankfort and New Albany. Call us at 502-339-0222 or send us an email.
We are a debt relief agency. We help people file for bankruptcy relief under the Bankruptcy Code.