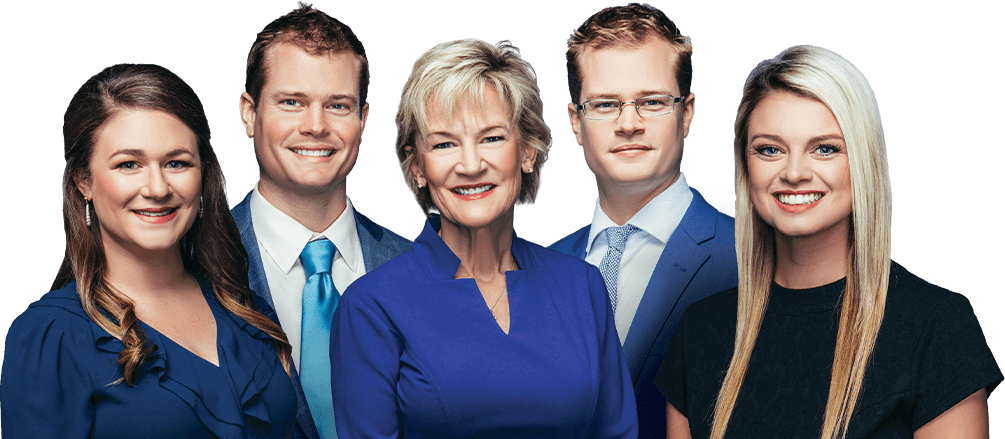 Petition for Legal Separation in Kentucky
If you find yourself embroiled in a troubled marriage, but neither of you feels sure about starting the divorce process,  consider legal separation in Kentucky. Seeking a divorce decree isn't always the best choice for every couple, as it can be an expensive and mentally draining process. Maybe you and your spouse are just looking for some time to "cool off" while you live apart from each other. For many couples, this will either reignite the marriage or confirm that divorce is the right choice. Either way, it's safer and simpler to handle legal separations with the help of an experienced Kentucky uncontested divorce lawyer.
At O'Bryan Law Offices, we offer formal legal advice about uncontested divorce cases in Kentucky and Indiana. Some of the issues we've helped our clients resolve include child custody, child support, marital property division, spousal support, temporary maintenance payments, visitation rights, and other marital issues. For more information about the legal services we offer or to schedule a free consultation, please call 502-400-4020 today.
What Is the Difference Between Legal Separation and Divorce?
In family law, a legal separation decree is a court order that outlines the rights, responsibilities, and duties of a married couple while they live separately. While these situations are less common than divorce, they are a good idea for those who want to iron out their personal or financial issues before finalizing the divorce. Below, we outline the similarities and differences between divorce and legal separation in Kentucky.
Similarities
You can still receive temporary maintenance payments (or permanent alimony).
Child custody and visitation are still handled the same way.
In terms of marital property division, it is still determined by the couple's specific situation and how that relates to the property in question.
Differences
You are legally married while legally separated, but not while divorced.
Legal separation allows the spouses to retain health care and other benefits that they cannot keep in divorce.
You also keep your marital status in legal separation. This means you cannot marry another person. If you divorce, however, you can remarry.
While you remain someone's spouse, you are still considered next of kin in the event that something serious happens. While divorced, you can no longer make medical or financial decisions for your former spouse.
In a decree of legal separation, spouses could be held responsible for the debts of their partner. However, once a divorce case begins, this is when debts will be handled and divided appropriately.
Legal separation would preserve the property rights of both spouses if one were to suddenly pass away. Divorce eliminates these rights.
Lastly, it is not possible to reverse a divorce action. You can, however, remarry if you want. With a legal separation, it is much easier to restore the marital relationship.
Why Should I Choose Legal Separation Instead of Divorce?
For some couples, a legal separation action makes more sense than immediately opting for divorce. If the spouses agree that they want to attempt reconciliation, they could petition for legal separation. This option allows the spouses to remain married, but they live apart. Temporary separation has many notable advantages over divorce.
One of the most important benefits is the ability to prepare for divorce in a calmer environment. While keeping the benefits of marriage, both spouses can iron out issues such as child custody, child support, and other issues.
If at all possible, spending time apart allows some couples to find a path to reconciliation. In other cases, their temporary legal separation ends in divorce. Either way, separation allows spouses some room to breathe and keep their marital benefits until they formally file for divorce.
How Do You Legally Separate from Your Spouse in Kentucky?
Legal separation in Kentucky requires that the couple file a petition for legal separation with the court. This petition should explain why the spouses cannot live together any longer. Additionally, at least one spouse must have lived in Kentucky for at least half a year before filing the petition. They must also be a resident of the county where they file.
One spouse can decide to file for temporary orders concerning child support, alimony, or a child custody case. Spouses can also petition for restraining orders or protective orders if necessary. Couples have 12 months of time to be legally separated in Kentucky. Once that 12-month period is up, they must decide if they want to continue or end their marriage.
How Do I Fill Out Legal Separation Papers in Kentucky?
In many other states, legal separation is a cakewalk. Both spouses agree to separate, and they sign the separation agreement, then go their separate ways. However, legal separation in Kentucky is a bit different. It requires a court visit and even has specific requirements before it can be successfully implemented.
For starters, both spouses must agree that legal separation is the right move. If one spouse wants to separate but the other spouse objects, then things can get complicated. Maybe one spouse wants a divorce rather than a decree of legal separation. In this case, the court must grant the divorce request if they find that the marriage is irretrievably broken.
Additionally, at least one spouse must have lived in Kentucky at least 6 months prior to petitioning for separation. You both must also live apart for at least 60 days. It is acceptable to live under the same roof in separate bedrooms so long as no sexual relations take place.
If you meet these qualifying rules, you may file the petition for legal separation. You can acquire one of these petitions online or go to the county courthouse. The court clerk should be able to help you acquire all the necessary documents.
Then, fill out the petition and submit it to the court. You must pay the filing fee and have another person serve a copy of the petition to your spouse, along with a court summons. The summons will outline how your spouse should respond.
Lastly, work with your spouse to outline a separation agreement in writing, then sign it together. You will submit the agreement to the county court and then file a court motion to request approval of the agreement from the judge.
What Are the Grounds for Legal Separation?
These are generally very similar to the grounds for divorce. Common grounds for legal separation in Kentucky include the following.
An irretrievable breakdown of the relationship
Adultery
Cruelty or abuse
Incompatibility
Abandonment
What Is a Trial Separation?
This is a more informal version of legal separation. It is an informal agreement that doesn't involve lawyers, judges, or legal documents. Basically, the spouses agree to live apart without having to go to court. This option allows couples to take time apart and reflect on how they want their marriage to continue, if at all. In many cases, one spouse moves out completely while the other stays in the home.
What Is a Separation Agreement?
The separation agreement is a legally binding document that outlines the rights of each party during the separation period. It also irons out issues regarding any minor children the couple may have, as well as allows the spouses to request child support or alimony payments.
Do I Need a Lawyer for Legal Separation in KY?
While not every couple needs a divorce attorney for their separation, it's always a good idea to have one in case any issues arise. After all, separation is a binding legal action that deals with alimony, custody arrangements, visitation rights, and other factors. Working with an experienced Kentucky divorce attorney from an accredited law firm is never a bad idea. If you're considering separation or uncontested divorce in Kentucky, contact O'Bryan Law Offices today. We offer free consultations prior to establishing an attorney-client relationship. Call our Louisville law office at 502-400-4020 today to schedule an appointment.