The best-laid plans of mice and men often go astray. When your home buying plans are interrupted by financial hardship and bankruptcy, you may wonder what to do next. Once you get your bankruptcy discharge, you may still qualify for an FHA loan. However, there is an FHA bankruptcy waiting period to satisfy before you can qualify. FHA loans are crucial for many individuals, so it's important to understand how to qualify.
At O'Bryan Law Offices, we take great pride in guiding consumers through times of financial hardship. Our Kentucky bankruptcy lawyers excel in both Chapter 7 bankruptcy and Chapter 13 bankruptcy, as we have decades of knowledge and experience on our side. If you're struggling to get a conventional loan and you're considering an FHA loan, we're here to help. To schedule a free consultation with us, please call our office at 502-339-0222 today.
What Is an FHA Loan?
For one reason or another, let's say that you currently can't qualify for conventional mortgage loans. Instead, you may qualify for loans from other mortgage lenders. Examples of these alternatives include VA loans, USDA loans, and FHA loans. An FHA loan is one that is backed by the Federal Housing Administration (FHA).
These loans are often popular with those buying their first home, as they require lower credit scores and down payments compared to conventional loans. An FHA-insured mortgage loan is administered and underwritten by third-party lenders.
An FHA loan can come in either 15-year or 30-year terms, and they have fixed interest rates. The intent behind these loans is to allow borrowers to become homeowners when they don't qualify for private mortgage loans.
So, what's the catch? With an FHA loan, you'll also need to pay for FHA mortgage insurance. This protects lenders in the event that the borrower defaults. You'll need to pay both an upfront mortgage insurance premium and an annual mortgage insurance premium. The annual premium is paid monthly.
How to Qualify for an FHA Loan
In order to qualify for an FHA loan, you'll need to meet the following criteria.
Your credit report shows a FICO score between 500 and 579, and you can put 10% down. Or, you have a score of 580 or higher and you can put 3.5% down.
You have an employment history from the past two years that is verifiable.
You're using the loan to finance your primary residence.
You have income that is verifiable.
The property has been appraised by an FHA appraiser.
The property meets HUD guidelines.
You have a front-end debt ratio of no more than 31% of your gross monthly income.
How Can I Get an FHA Loan After Bankruptcy?
Let's say that you've recently filed for Chapter 13 bankruptcy or Chapter 7 bankruptcy. A bankruptcy filing can show on your credit history for as long as 10 years. So, how can you meet the FHA loan requirements with a bankruptcy filing on your record?
This largely depends on whether you filed for Chapter 13 bankruptcy or Chapter 7 bankruptcy. Each chapter has its own requirements and waiting periods. First, we'll cover the requirements.
Chapter 7 bankruptcy: You must have re-established good credit. A mortgage lender will always look at your current financial standing, as well as the new credit you've taken on since the bankruptcy. You'll also need to provide them with a letter of explanation as to why you went to bankruptcy court in the first place. This letter essentially shows the FHA lenders that your financial situation has improved since filing bankruptcy.
Chapter 13 bankruptcy: You must show the lender that you made on-time payments during your Chapter 13 filing for at least one year. You'll need all the necessary documentation for this, as well as a letter from the bankruptcy court in which they give you written permission to apply for a mortgage loan.
How Do I Qualify for an FHA Loan After Bankruptcy?
Now you know the requirements, but how do you meet these qualifications? Below, we outline some important tips to help you meet FHA guidelines for a home mortgage loan.
As soon as possible, start saving your money. Saving money is already a good habit, but it's especially helpful if you're trying to qualify for loan programs or a down payment. Try to save up enough money for closing costs, your down payment, and an emergency fund.
To improve your credit score, try getting a secured credit card. With this card, make sure that you're utilizing the best practices for building credit. This includes making on-time payments for your bills, keeping your credit utilization rate low, and not taking on a lot of new debt.
In other words, show the loan officer that you have improved your financial situation, as well as learned how to avoid problems in the future.
FHA Bankruptcy Waiting Period
As we mentioned previously, the waiting period for a new FHA loan after filing bankruptcy varies depending on which chapter you filed. We'll outline the different waiting periods below.
FHA Bankruptcy Waiting Period After Chapter 7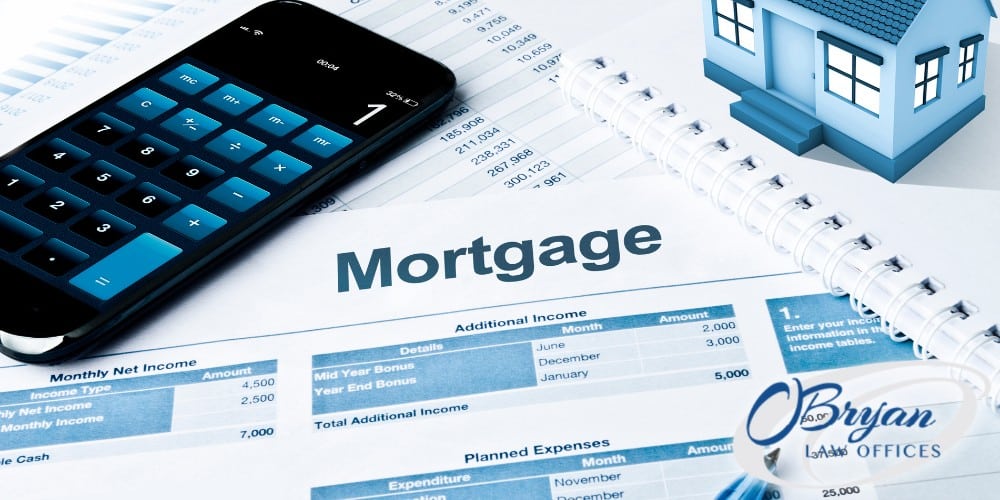 There is a two-year waiting period for an FHA loan application after you receive a Chapter 7 bankruptcy discharge. The two-year clock begins counting down on your discharge date. Use the next two years to improve your credit score, avoid late payments, save up extra cash, and improve your credit profile overall.
FHA Bankruptcy Waiting Period After Chapter 13
There is at least a twelve-month waiting period to apply for an FHA home loan after your Chapter 13 discharge date. Additionally, you must show that you have a positive payment history, as well as written permission from the bankruptcy court to take out a mortgage loan after bankruptcy.
Exceptions to the FHA Bankruptcy Waiting Period
Importantly, exceptions exist for the Chapter 7 waiting period. In order to reduce your Chapter 7 waiting period to 12 months, you must meet the following requirements.
Prove that you only filed bankruptcy because of extenuating circumstances, which means that it was beyond your control.
Show that you are responsible with your finances during that 12-month period.
Attend a HUD (Housing and Urban Development) approved counseling course.
So, what qualifies as extenuating circumstances? We list some examples below.
You lost at least 20% of your income for a six month period.
Natural disasters or a severe illness led to your financial troubles.
The main income earner in your household passed away, which greatly affected your ability to pay bills.
How Long Does It Take to Get a Mortgage After Bankruptcy?
Another factor that influences your waiting period is the loan type. For FHA loans, we know that the waiting period is either two years (Chapter 7) or twelve months (Chapter 13). If you're planning on taking out a conventional loan, you'll have a four-year waiting period unless you can show extenuating circumstances. If you're looking to get a VA loan, you'll need to wait two years after Chapter 7 or one year after Chapter 13. For a USDA loan, you'll need to wait three years after Chapter 7 or one year after Chapter 13.
FHA Mortgage Rates After a Bankruptcy
A mortgage application through the FHA tends to be much more flexible than conventional loans. You can get FHA home loans for 15 or 30-year terms. These terms can be fixed or adjustable. We highly recommend speaking with one of our attorneys to learn more about FHA financing before you complete your mortgage transaction.
FHA Foreclosure Waiting Period
The waiting period also changes depending on whether or not you have foreclosed on a home. If you underwent a foreclosure, you will need to wait three years after your foreclosure date in order to apply for a new FHA loan.
Contact O'Bryan Law Offices Today
At O'Bryan Law Offices, we understand how complicated and frustrating it can be to try buying a home after filing bankruptcy or enduring foreclosure. Our consumer bankruptcy lawyers have extensive experience counseling Kentucky and Indiana residents before, during, and after bankruptcy. We are well-versed in how bankruptcy can affect every aspect of your life, including trying to buy a new home. If you need legal advice on how to proceed after your bankruptcy discharge date, we've got you covered. Schedule a free consultation with us by calling our office at 502-339-0222 today.